The Twins briefly considered asking for a review, as Dozier's left hand reached the plate at about the same time Romine applied Judge's tag, but manager Paul Molitor eventually waved off home-plate umpire Brian O'Nora. It was Judge's fourth outfield assist this season.
Judge won the T-Mobile Home Run Derby at last week's festivities at Marlins Park, outslugging Sano in the finals, but went just 1-for-18 with six strikeouts in a four-game weekend series at Fenway Park. However, one of those outs would have been his Major League-leading 31st home run had Red Sox center fielder Jackie Bradley Jr. not brought it back in the eighth inning Sunday evening.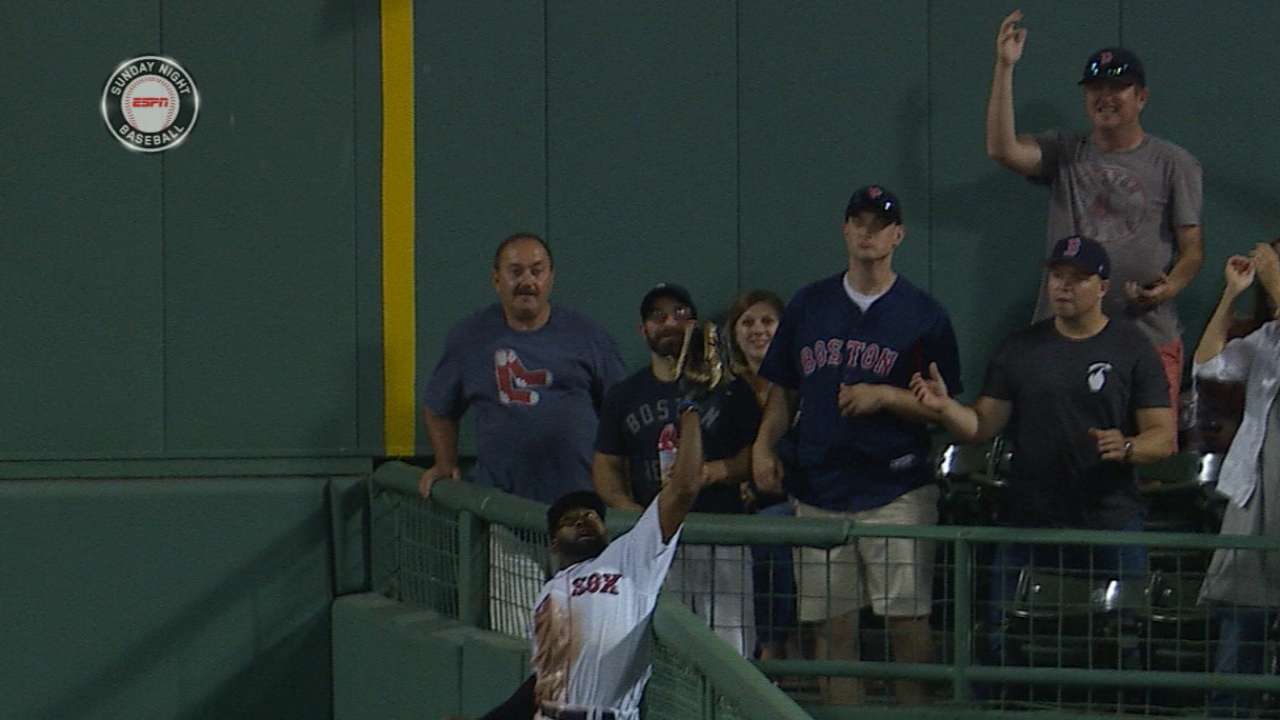 Bradley Jr. robs Judge
NYY@BOS: Bradley Jr. makes a sensational leaping grab
Jackie Bradley Jr. makes an unbelievable leaping catch at the wall, robbing Aaron Judge of a home run
"I think there were pitches that he probably missed that a lot of times he hits," Girardi said before Monday's game. "You're going to go through that over the course of a season. It's not unusual. He continues to have that smile on his face and play loose. I haven't seen him press."
Judge has often said that if he's not contributing at the plate, his goal is to make a play on defense. Though some pundits have sparked early conversation about a potential Home Run Derby hangover, Judge said that thought has not crossed his mind.
"I'm happy with a lot of the swings I took the past couple of days," Judge said. "You don't get any results for that. That's baseball."
Bryan Hoch has covered the Yankees for MLB.com since 2007. Follow him on Twitter @bryanhoch and on Facebook. This story was not subject to the approval of Major League Baseball or its clubs.