WASHINGTON — The Nationals' offense has been the hottest in the Majors lately, even as Anthony Rendon had gotten off to a slow start. But Rendon broke out in a big way in Washington's 23-5 victory on a record-setting Sunday afternoon against the Mets.
Rendon became the first player since 1913 to go 6-for-6 with three homers and 10 RBIs while also setting a new franchise record for RBIs in a game. Rendon hit a solo homer in the third inning and a three-run homer in the fourth to record his first career multi-homer game. In the fifth, he just missed a grand slam as the ball bounced off the wall in right-center field, but instead settled for a bases-clearing double. In his final at-bat in the eighth, he hit a solo homer off catcher Kevin Plawecki, who came in to help the Mets' beleaguered bullpen.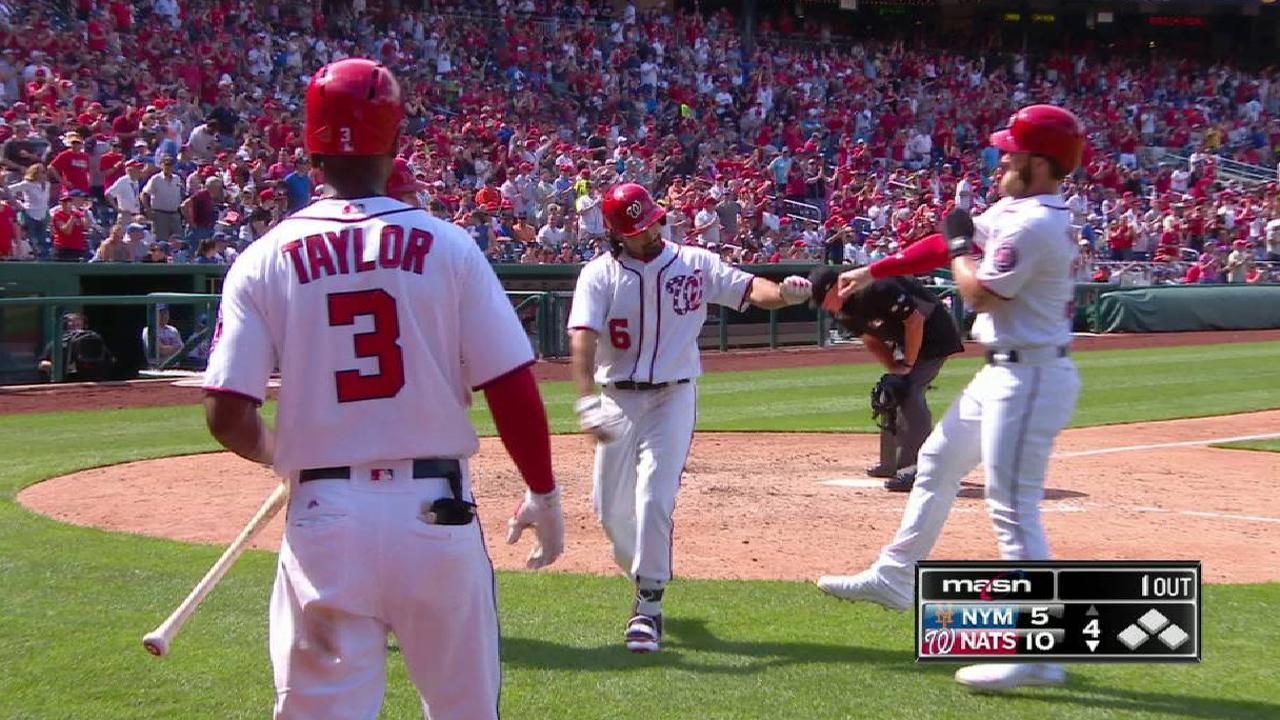 Rendon's three-run homer
NYM@WSH: Rendon drives in three with his second homer
Anthony Rendon belts a three-run home run over the left-center-field wall to extend the Nationals' lead to 10-5 in the bottom of the 4th
Rendon entered the day Sunday with just five RBIs on the season and without a homer.
He became the first player with 10 RBIs in one game since Garret Anderson had 10 for the Angels against the Yankees on Aug. 21, 2007. The Major League record for RBIs in a single game is 12.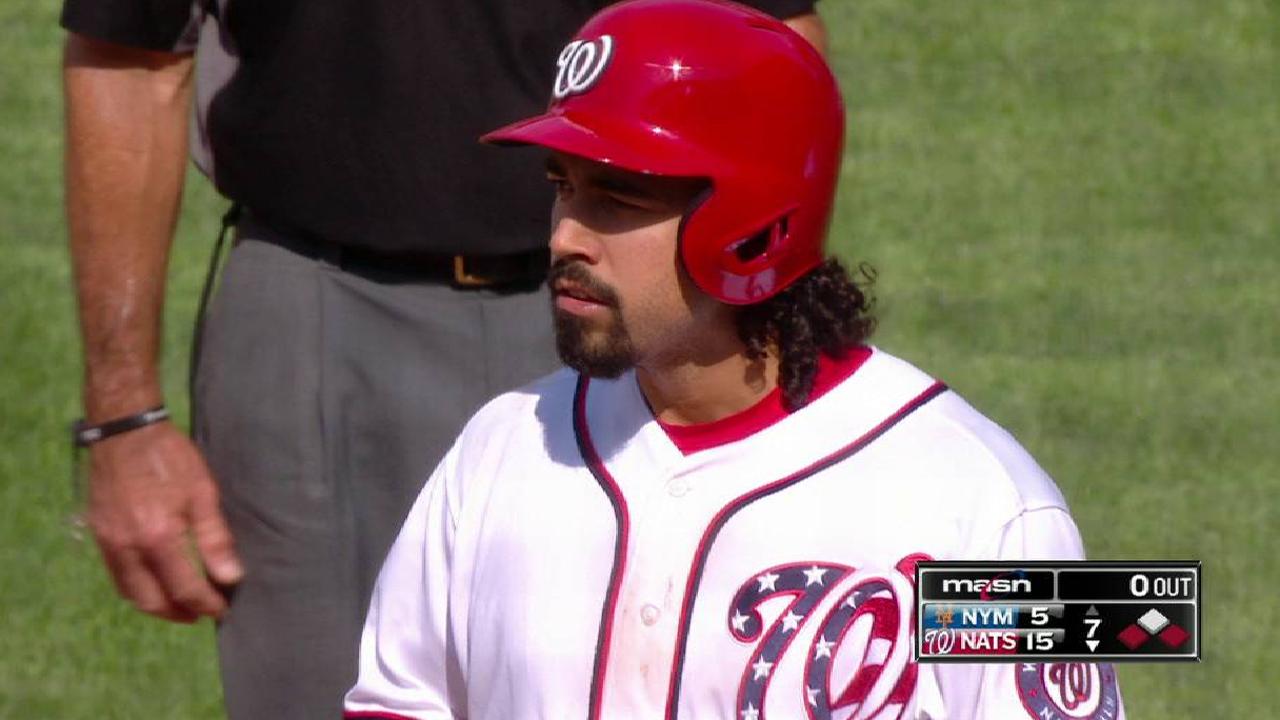 Rendon's fifth hit of the game
NYM@WSH: Rendon clubs his fifth hit of the game
Anthony Rendon knocks a single to left field for his fifth hit of the game in the bottom of the 7th
Four players in franchise history have plated eight runs in a game: Chris Speier (Sept. 22, 1982), Andre Dawson (Sept. 24, 1985) and Tim Wallach (May 13, 1990) did it as Expos, while Josh Willingham accomplished it with the Nationals on July 27, 2009.
Rendon's two homers and his three-run double were all "barrels," according to Statcast™, making him the second Nationals player with three of those connections in a game. Bryce Harper accomplished the feat on May 6, 2015.
Jamal Collier covers the Nationals for MLB.com. Follow him on Twitter at @jamalcollier. This story was not subject to the approval of Major League Baseball or its clubs.