"He was really good," Cubs manager Joe Maddon said. "I really liked his routine on the mound. Did you notice the big breath and then the delivery begins after that? Tremendous focus per pitch. That's what I took away from it. And then he's able to execute.
"He had a really good curveball, was not overusing it, using it at the right time. More than anything, I liked the method. Deep breath, then he goes into his delivery. He has a nice method."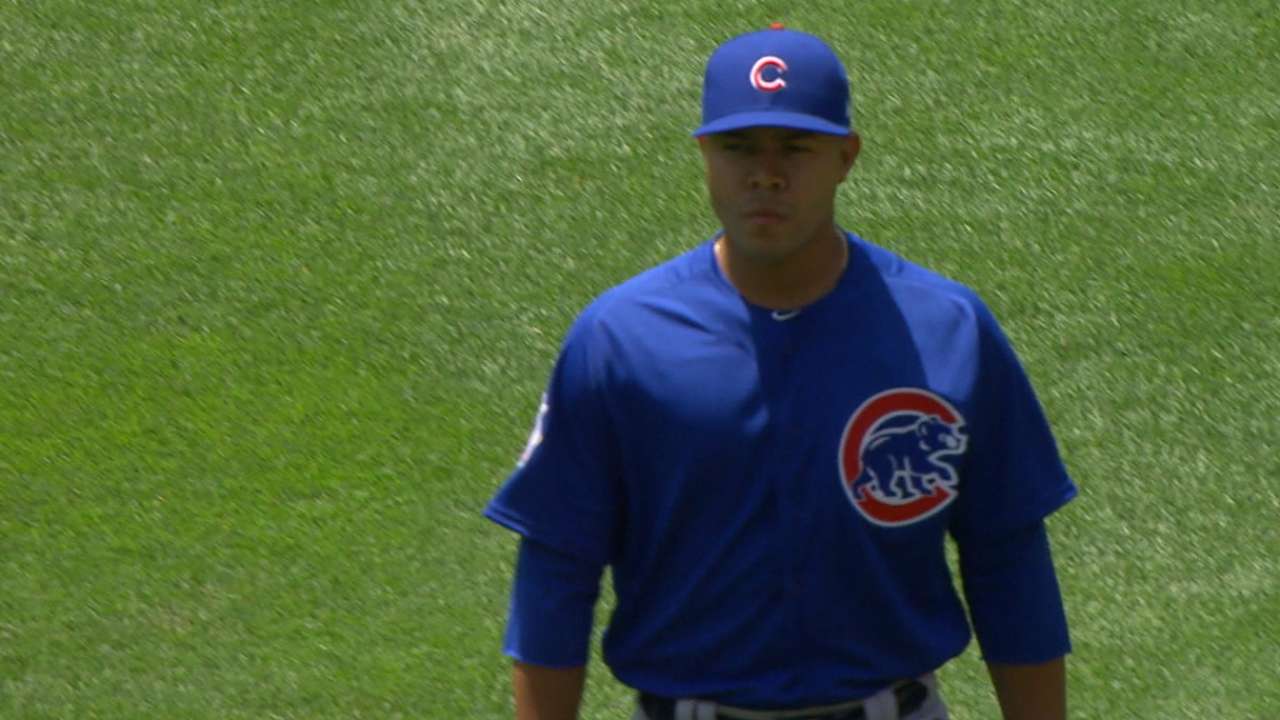 Quintana dominates in Cubs debut
CHC@BAL: Quintana fans 12 over seven in Cubs debut
Jose Quintana fires seven stellar scoreless innings in his first start with the Cubs, striking out 12 batters vs. the Orioles
That curve was working well, as Quintana's first five strikeouts were all swing and miss on his curve. It's the 10th time in his career he's reached double-digit strikeouts and third time this season. He also fanned 10 in his last start for the White Sox before he was dealt to the Cubs for four Minor Leaguers on Thursday.
"I'm really happy to be here and see these teammates and how they play baseball," Quintana said. "I want to be part of that — I'm excited."
It certainly helped that Quintana got plenty of runs. Kris Bryant and Anthony Rizzo each hit two-run homers and rookie Ian Happ smacked a two-run double in the win. Think about this: Quintana got four or more runs from the White Sox when he was in the game in six of his 18 starts.
"I feel happy when I get run support," Quintana said. "Every time, it's good for us, good for a starting pitcher. Mentally today, the last game [of the series], it was good to sweep the series and just keep going. We have to keep going and stay hot."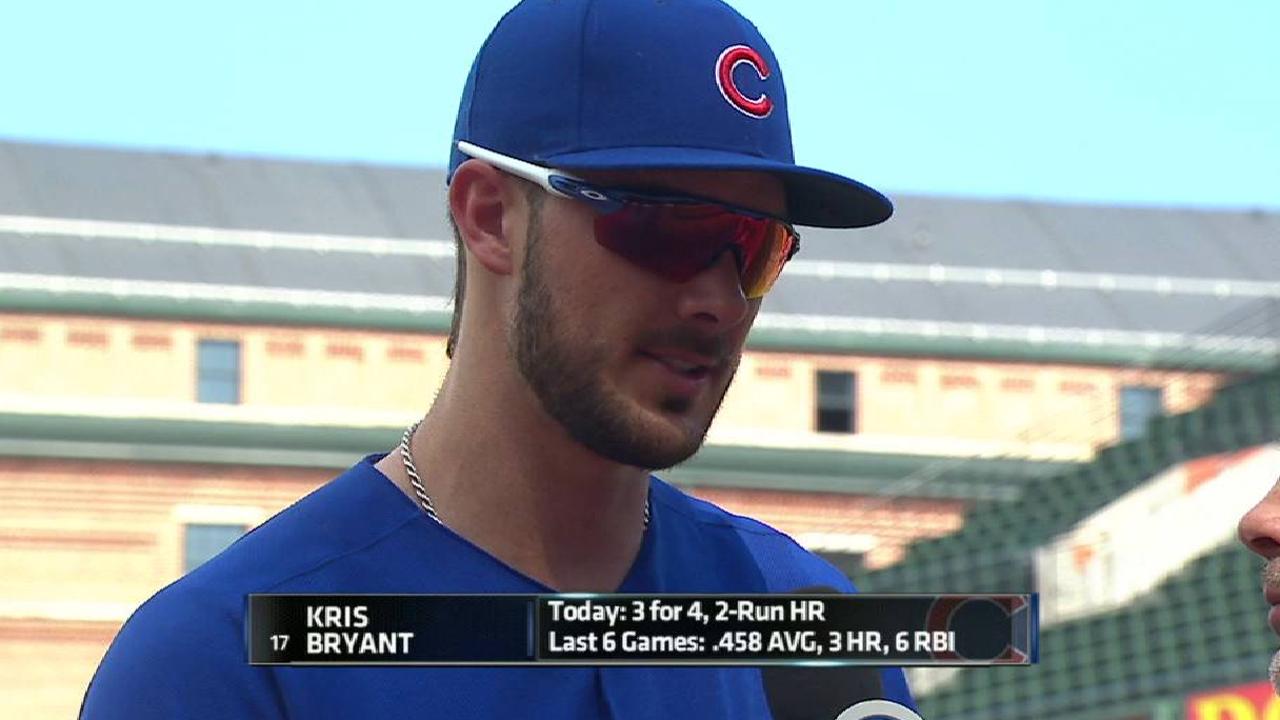 Bryant on Quintana's Cubs debut
CHC@BAL: Bryant on Quintana, offense in 8-0 win
Kris Bryant discusses Jose Quintana's dominant start in his Cubs debut as well as their offensive outburst in a 8-0 win over the Orioles
The Cubs are hoping Quintana can provide the rotation a boost. Chicago's starters led the Major Leagues in ERA last year but began Sunday ranked 16th. Starters Kyle Hendricks (hand) and John Lackey (foot) are both expected to be activated soon from the disabled list, which could also help the Cubs as they chase the first-place Brewers in the National League Central.
Sunday was Quintana's day.
"I think he impressed everybody," catcher Willson Contreras said. "We knew he could pitch pretty good, but today was his day. He looked sharp. we were on the same page, we attacked the zone, we attacked the hitters. We mixed up the pitches pretty good."
Contreras had studied some video of the lefty before the game to familiarize himself with what Quintana likes to do.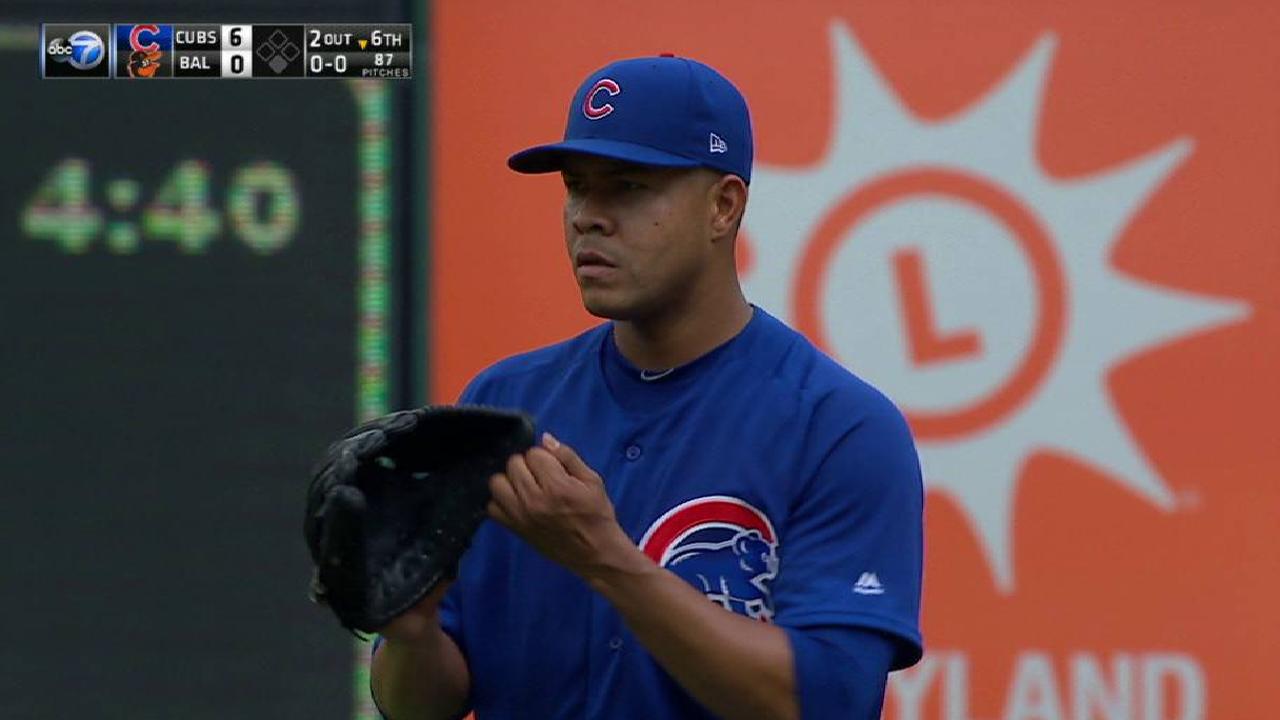 Quintana notches his 10th K
CHC@BAL: Quintana fans Jones to record 10th strikeout
Jose Quintana strikes out Adam Jones swinging, tallying his 10th strikeout of the game in the bottom of the 6th inning
"I'm thankful to him because he put a lot of confidence in me," Contreras said. "After the game, I came up to him and thanked him. It's not easy to come from another team and throw to another catcher. Let's work together, let's stay together and let's do what we can do."
That's all Quintana wants. He's never pitched in the postseason. Maybe this is the year? He hopes to get used to the celebratory postgame cold-water showers.
"He got drenched, which is understandable," Bryant said.
"It was fun," Quintana said, smiling. "It was really special. I'm freezing, but happy. That's all that's important. Coming here and helping this team, it's amazing. I'm really happy to be here."
Carrie Muskat has covered the Cubs since 1987, and for MLB.com since 2001. She writes a blog, Muskat Ramblings. You can follow her on Twitter @CarrieMuskat and listen to her podcast. This story was not subject to the approval of Major League Baseball or its clubs.