There is some hope that Bird may be able to return to the diamond in early September. His procedure will be performed by Dr. Martin O'Malley at the Hospital for Special Surgery in New York.
"We expect about a six-week rehab," Yankees manager Joe Girardi said. "You're talking about [Bird] doing baseball activity the 1st of September. Is there a chance? Yeah, maybe."
Bird, 24, appeared to be on track for a big season when he batted .451 (23-for-51) with eight homers in 23 Spring Training games, but he batted just .100 (6-for-60) with a homer and three RBIs in 19 regular-season games after fouling a ball off his right ankle in a March 30 exhibition against the Phillies.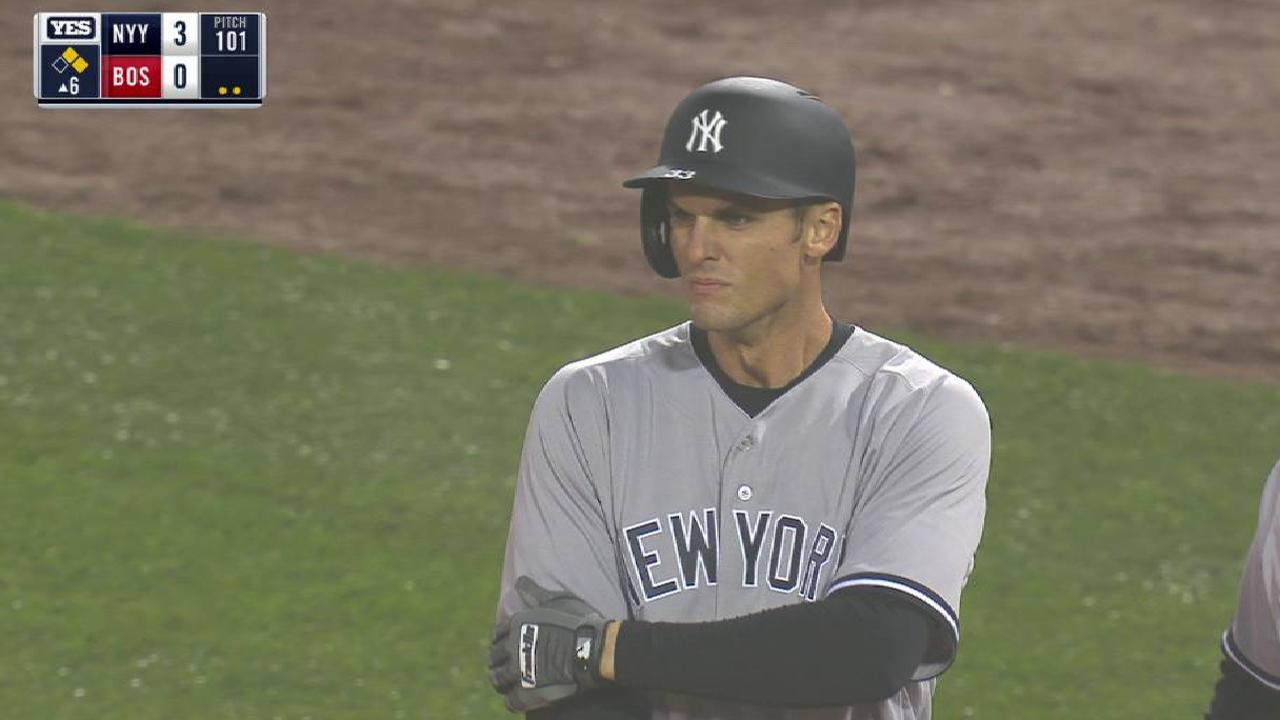 Bird's RBI single
NYY@BOS: Bird plates Judge with an RBI single
Greg Bird drives in Aaron Judge with a single off the Green Monster to extend the Yankees' lead in the top of the 6th inning
A fifth-round selection by the Yankees in the 2011 Draft, Bird has not played in a big league game since May 1. He missed all of the 2016 season while recovering from surgery to repair a right-shoulder labrum tear, and Girardi suggested Bird may gather at-bats in a fall or winter league.
"It's really tough to get on track when you've lost two years," Girardi said. "Hopefully he can get back on track before the end of the season and get some at-bats and be helpful and productive."
Pineda could probably sympathize. The 28-year-old missed all of 2012 while rehabbing from a right shoulder tear, and now is expected to miss the remainder of the '17 season with a flexor muscle strain and a partial tear of his right UCL.
Dr. Timothy Kremchek, the Reds' medical director, will perform the procedure on Pineda on Tuesday in Cincinnati. Pineda saw Kremchek for a second opinion after the tear was initially diagnosed by Yankees team physician Dr. Christopher Ahmad.
Pineda was 8-4 with a 4.39 ERA and 92 strikeouts in 96 1/3 innings across 17 starts this season. He is a free agent after this season, raising the possibility that Pineda has thrown his final pitch as a member of the Yankees.
"In his case, because of the success rate of surgery and his age, he'll be able to return to play, and our industry will see him back on the mound doing what he's capable of doing," Yankees general manager Brian Cashman said.
Bryan Hoch has covered the Yankees for MLB.com since 2007. Follow him on Twitter @bryanhoch and on Facebook. This story was not subject to the approval of Major League Baseball or its clubs.