This trade — Madson and Doolittle for Washington reliever Blake Treinen and two of the club's top 10 prospects — begins to repair a broken Washington bullpen and is a huge step in the right direction. It should also help heal the team's psyche.
The Nationals awoke Sunday morning with baseball's worst bullpen, if a 5.30 ERA is your measuring stick. Here's another one: The Nationals have lost six times when they've taken a lead into the ninth inning. (The Dodgers and Astros are 113-0 when leading after eight innings.)
Baseball people say losing late leads — and games — can linger in the gut and strip away a club's confidence, resilience and unity. That the Nationals are still 55-36 and on their way to winning the National League East for the fourth time in six seasons says plenty about how talented and mentally tough they are.
This is a trade we've been expecting for weeks. OK, maybe not this particular trade. But Nationals general manager Mike Rizzo was always going to do something to upgrade his bullpen.
He has constructed a championship team in every other area. The Nationals entered Sunday's contest with the Reds having scored 25 more runs than any other National League team. They also had the NL's third-best starting rotation.
This is a window that will not be open forever. Bryce Harper is a free agent after the 2018 season. Third baseman Anthony Rendon is having perhaps his best year, and the right side of the infield — Ryan Zimmerman at first and Daniel Murphy at second — is as good as there is.
And there's Mad Max.
No pitcher in either league is better at the moment. Sure, we can have one of those Max Scherzer vs. Clayton Kershaw debates. They're first or second in just about everything that can be measured. The point is this: If Clayton Kershaw is your only other comparison, you're defining greatness.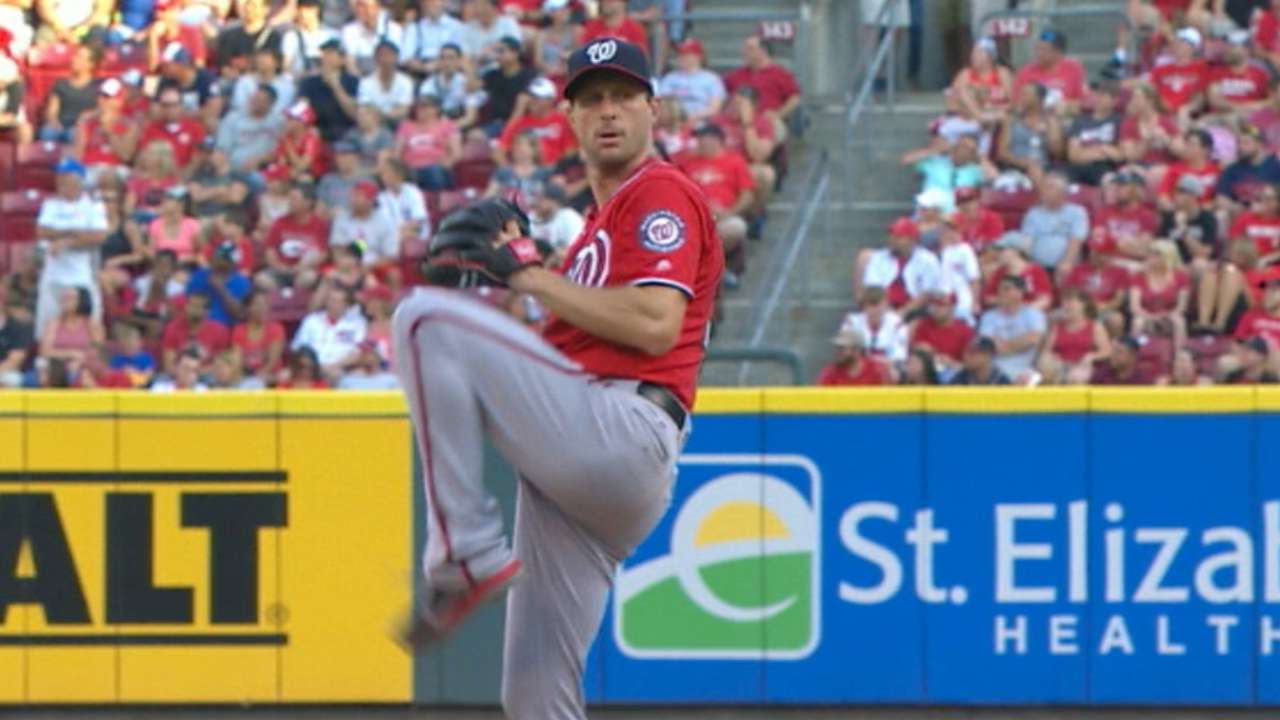 Scherzer blanks the Reds
WSH@CIN: Scherzer strikes out 10 over six scoreless
Max Scherzer strikes out 10 and gives up three hits over six innings of shutout ball in a 10-7 victory over the Reds
The Nationals are so good in so many ways and have had so much success the last six seasons, that winning a World Series is a reasonable goal. Since they turned a corner in 2012, the Dodgers are the only team in baseball with more regular-season victories.
But the Nationals have yet to win a postseason series, and the bullpen has been responsible for some of those losses. If this deal works out the way Rizzo hopes — and his track record is as good as there is — he will have accomplished two things with one deal.
First, he gets two veteran relievers, a righty (Madson) and a lefty (Doolittle). As Rizzo said, "We made a trade we think shortens the game."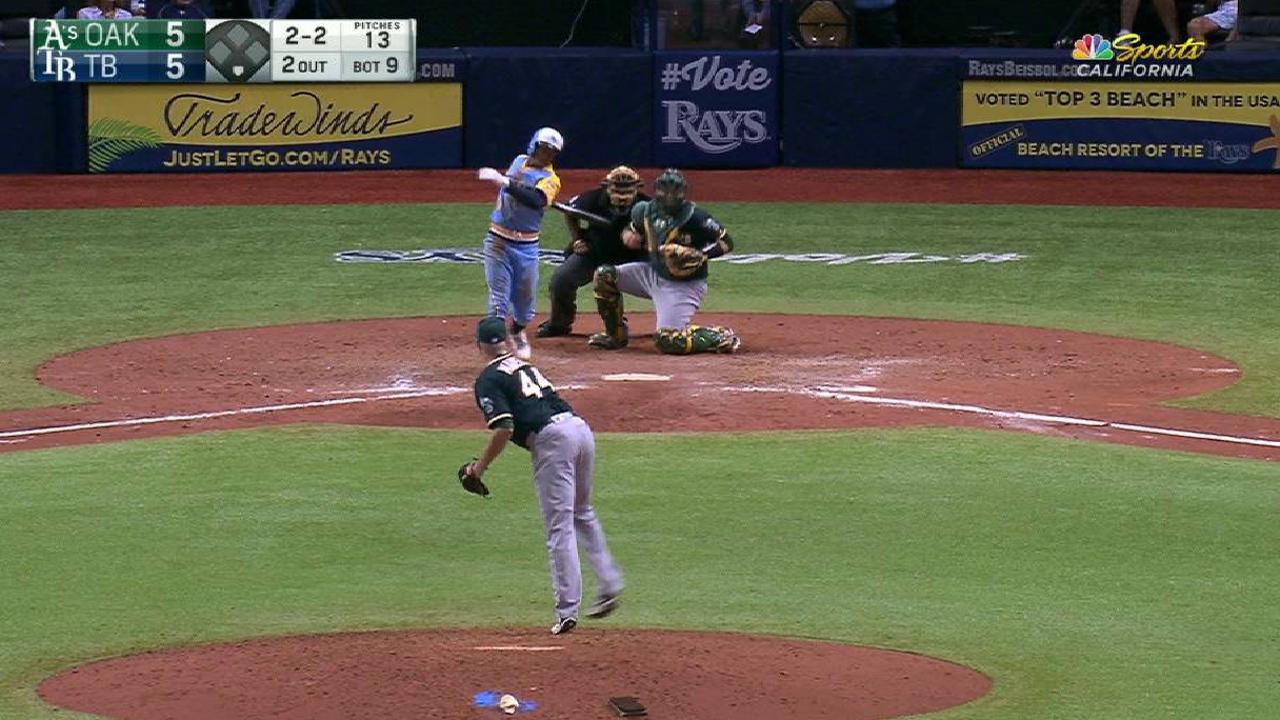 Madson strikes out Smith
OAK@TB: Madson fans Smith to send the game to extras
Ryan Madson strikes out Mallex Smith to fan the side in order and send the contest into extra innings with the score tied at 5
It's unclear how Baker will line them up at the end of games, but both have been successful closers. Madson saved 32 games for the Phillies in 2011 and 30 for the Athletics last season. Doolittle saved 22 for the A's in 2014 and made the American League All-Star team that season.
Both are solid guys, clubhouse favorites, leaders in the best way that word can be defined.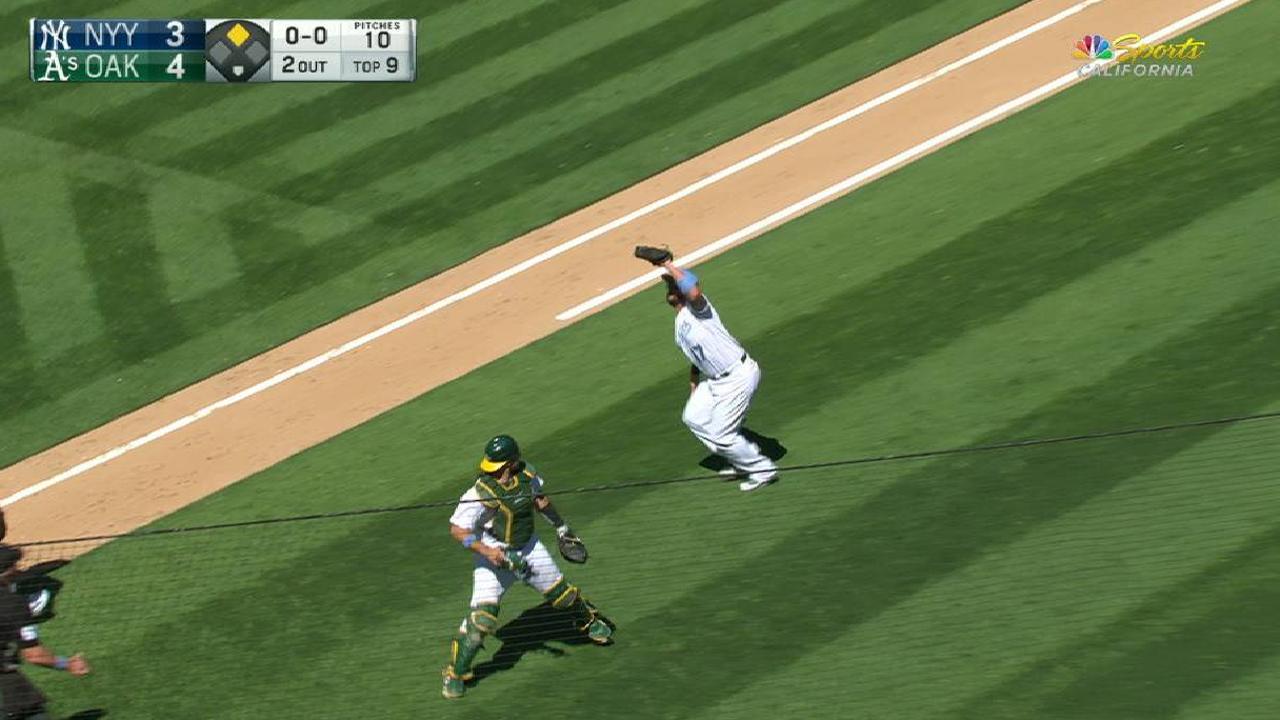 Doolittle notches the save
NYY@OAK: Doolittle retires Carter to secure the save
Sean Doolittle gets Chris Carter to pop up in foul ground to record the save and secure the Athletics' 4-3 win over the Yankees
"We like that they've done it before," Rizzo said. "They've both been in playoff pressure."
Nationals veteran right-hander Joe Blanton is a probably better option in the seventh than the ninth, and Baker has a better chance of putting his other guys in a position to succeed.
The other thing Rizzo accomplished in this deal was holding onto his top prospects — pitcher Erick Fedde and outfielders Juan Soto and Victor Robles.
By doing this, the Nats' GM is not sliding all his cards to the middle of the table. That could change if the Royals make, say, Kelvin Herrera available. For now, he has put his team in a better position to win in October, while continuing to play the long game for the seasons ahead.
Rizzo and Oakland's Billy Beane finished the deal within hours of the Nationals watching a 10-0 lead turn into a 10-7 squeaker in Cincinnati on Saturday.
Those stress-inducing days may be in the rearview mirror for awhile. The Dodgers have made themselves the consensus NL favorites, but the Nationals are in the mix as well. They played a tremendously entertaining Division Series last October. Here's to another one, fellas.
Richard Justice has been a reporter for MLB.com since 2011. Read his columns and follow him on Twitter at @RichardJustice This story was not subject to the approval of Major League Baseball or its clubs.