MLB.TV Premium is now available for $99.99 yearly or $24.99 monthly, with nearly two dozen features for subscribers to access and interact with live out-of-market Major League Baseball games at 60 frames per second on any of the more than 400 supported devices. MLB.TV Single Team subscriptions are also available at $79.99 yearly.
Here's what to watch for throughout the day:
Kershaw takes the hill: NYM @ LAD, 10:10 p.m. ET
Kershaw has been his usual dominant self for much of the season; he's held his opponent to two or fewer runs and pitched at least seven innings in seven of his last eight starts entering Monday's bout at Dodger Stadium.
"He is one of the best in the game. He's Clayton Kershaw," Dodgers manager Dave Roberts said after Kershaw's last outing, a win at Cleveland. "The guy is on a pedestal, probably, that few sit on."
The Mets will counter with right-hander Zack Wheeler, who is looking rebound from a tough start on Tuesday against the Cubs. He gave up a season-high eight runs in 1 2/3 innings at Citi Field.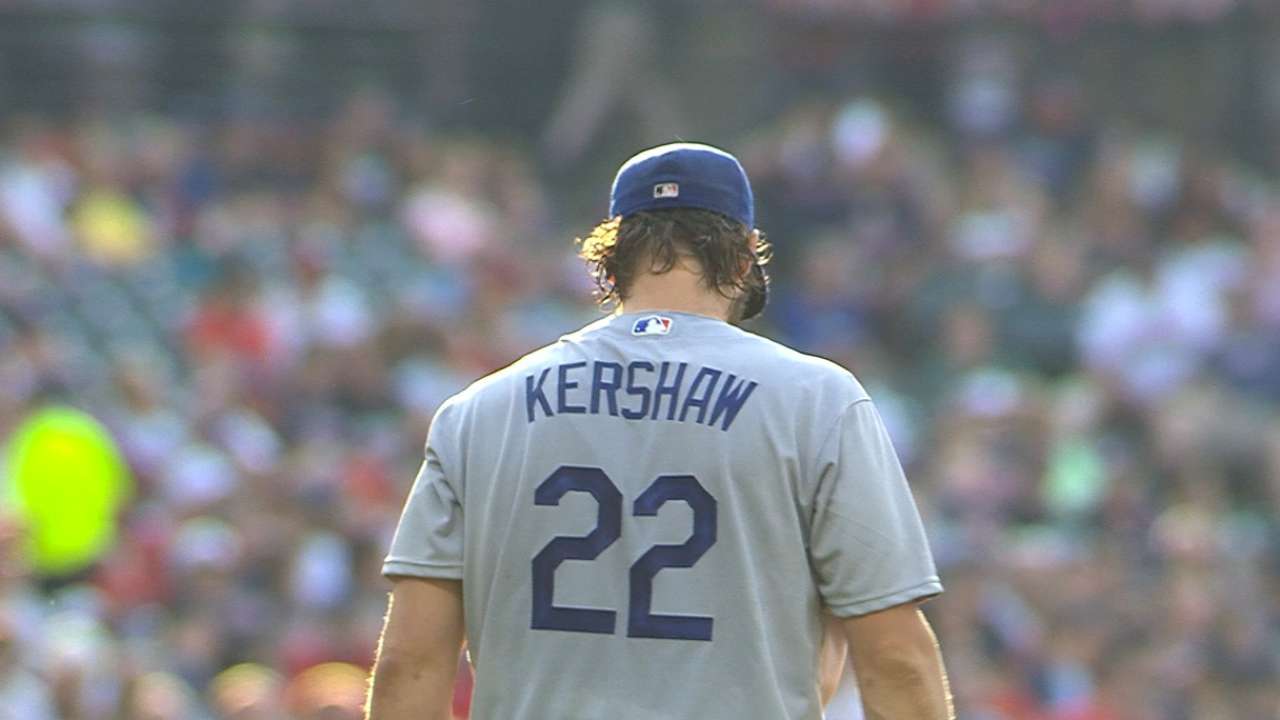 Kershaw's ninth win
LAD@CLE: Kershaw's strong start propels Dodgers' win
Clayton Kershaw records his ninth win of the season as he deals seven strong innings, allowing two runs on six hits with four strikeouts
Home sweet home: CIN @ TB, 7:10 p.m. ET
Jake Odorizzi has been at his best when pitching from the comforts of home this season. The Rays right-hander is 3-2 with a 3.11 ERA in six outings, including five consecutive quality starts. He'll look to continue that trend when he matches up against the Reds in an Interleague opener at Tropicana Field.
For Cincinnati, righty Scott Feldman will start. He took a loss against the Padres last week, but was undone by soft contact that yielded two of San Diego's four runs.
"Baseball is a funny game," Feldman said. "Sometimes you can make great pitches and they have soft contact and they find holes. Other times, you can make terrible pitches and they hit it right at guys. So that's the beauty of baseball, but at the same time, it's the frustrating part."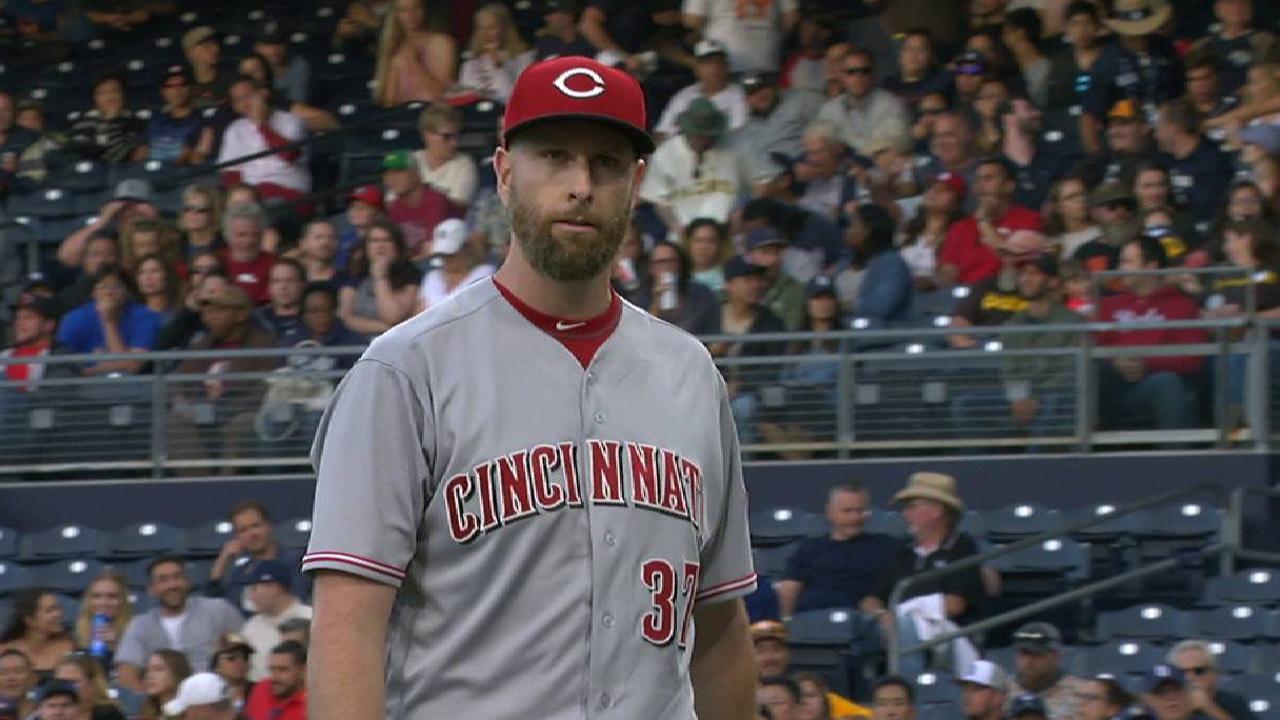 Feldman K's Cordoba
CIN@SD: Feldman strikes out Cordoba to end the inning
Scott Feldman gets Allen Cordoba to strike out looking, stranding two runners to end the bottom of the 1st inning
Cueto-Dickey rematch on tap for opener: SF @ ATL, 7:35 p.m. ET
The Giants head to Atlanta this week for their first visit to the Braves' new home, SunTrust Park. The opener of the four-game series features a rematch between San Francisco's Johnny Cueto and Atlanta's R.A. Dickey.
These pitchers dueled May 28 at AT&T Park, a game the Giants won, 7-1. Dickey was tagged for all seven runs (six earned), while Cueto held the Braves to one run through six innings in one of his best starts of the season.
"I thought Johnny was as sharp as he's been this year," Giants catcher Buster Posey said after the game.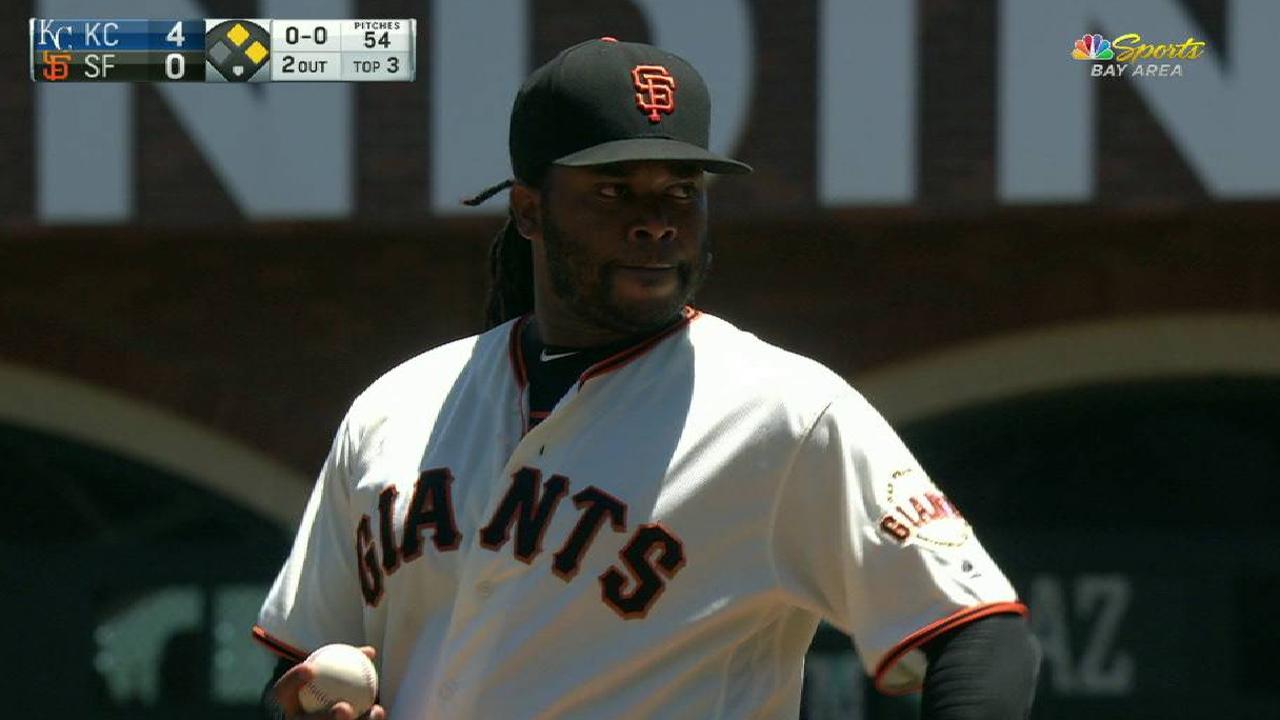 Cueto strikes out Gordon
KC@SF: Cueto fans Gordon with two runners on
With two runners on, Johnny Cueto strikes out Alex Gordon swinging for the second out of the inning
Kluber takes on Bundy, O's: CLE @ BAL, 7:05 p.m. ET
Corey Kluber has turned in three consecutive strong performances, allowing three runs or fewer in each while pitching at least six innings. Kluber struck out a season-high tying 10 batters his last time out, becoming the fastest Indians pitcher to reach 1,000 career strikeouts.
Kluber's opponent Monday, when the Tribe visits the Orioles, will be Dylan Bundy, who's stumbled in his last few outings. His ERA climbed from 2.89 to 3.29 after he couldn't make it out of the fifth inning in two of his last three starts.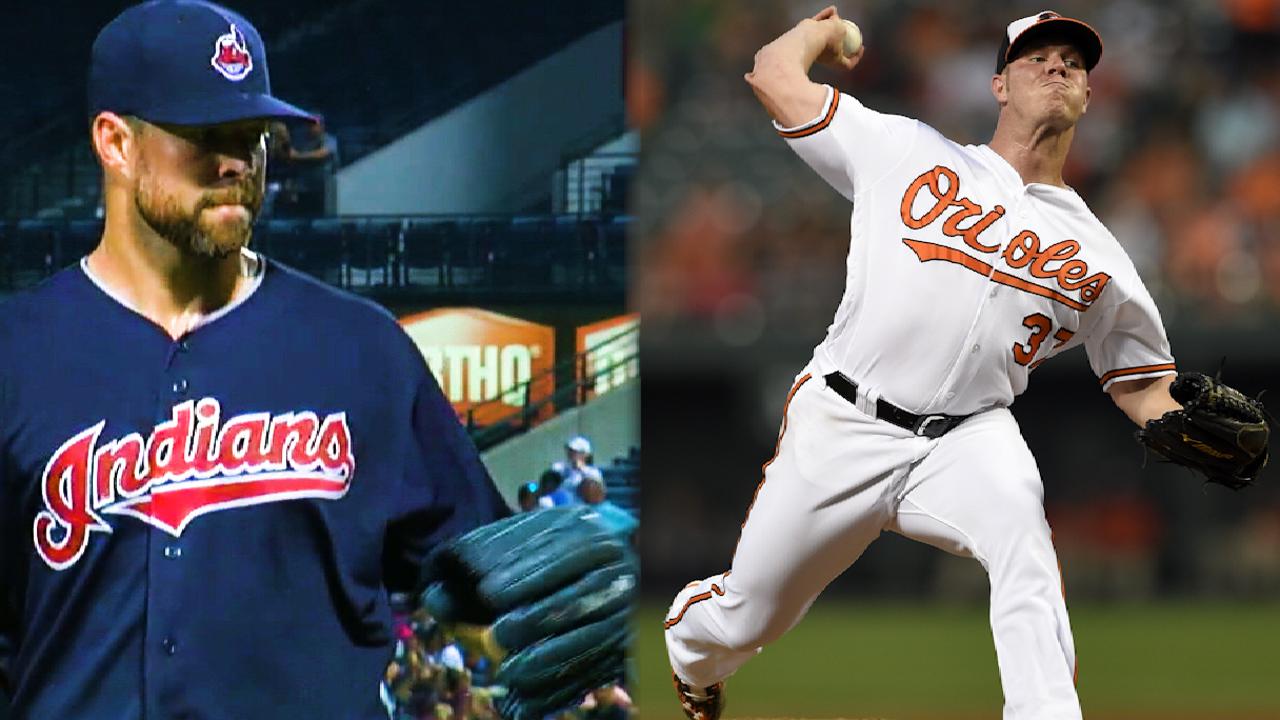 Kluber vs. Bundy
CLE@TB: Kluber, Bundy to pitch at Camden Yards
Indians ace Corey Kluber is set to pitch against O's starter Dylan Bundy at Camden Yards
Chad Thornburg is a reporter for MLB.com based in Los Angeles. This story was not subject to the approval of Major League Baseball or its clubs.