"There's no panic in the dugout with the offense we have," said D-backs third baseman Jake Lamb, who was intentionally walked in the seventh and had an RBI single earlier in the game. "They go through the lineup a couple of times with no runs, we're not worried at all about it because we know we can have that big inning."
The start of the game was delayed for 50 minutes due to rain, but it didn't seem to impact either starting pitcher.
Eickhoff was once again denied his first win of the season, although he did his part tossing six innings of one-run ball. He's 0-7 in his first 14 starts.
• Cut4: Young fan gives up foul ball, goes back to eating cheesesteak
"A lot of it I can't control," Eickhoff said of his winless start. "I'm sticking with my process of getting ahead and putting guys away and getting outs. That's all I'm worried about, all I care about, and at the end of the day, if it's a loss, it's a loss and if it's a win, it's a win, but I'm trying to keep us in the game the best I can every time I come out."
D-backs' starter Zack Godley registered a career high eight strikeouts, and struck out the first four batters he faced. He skirted around danger of his own, allowing just one run on five hits and three walks in 5 2/3 innings.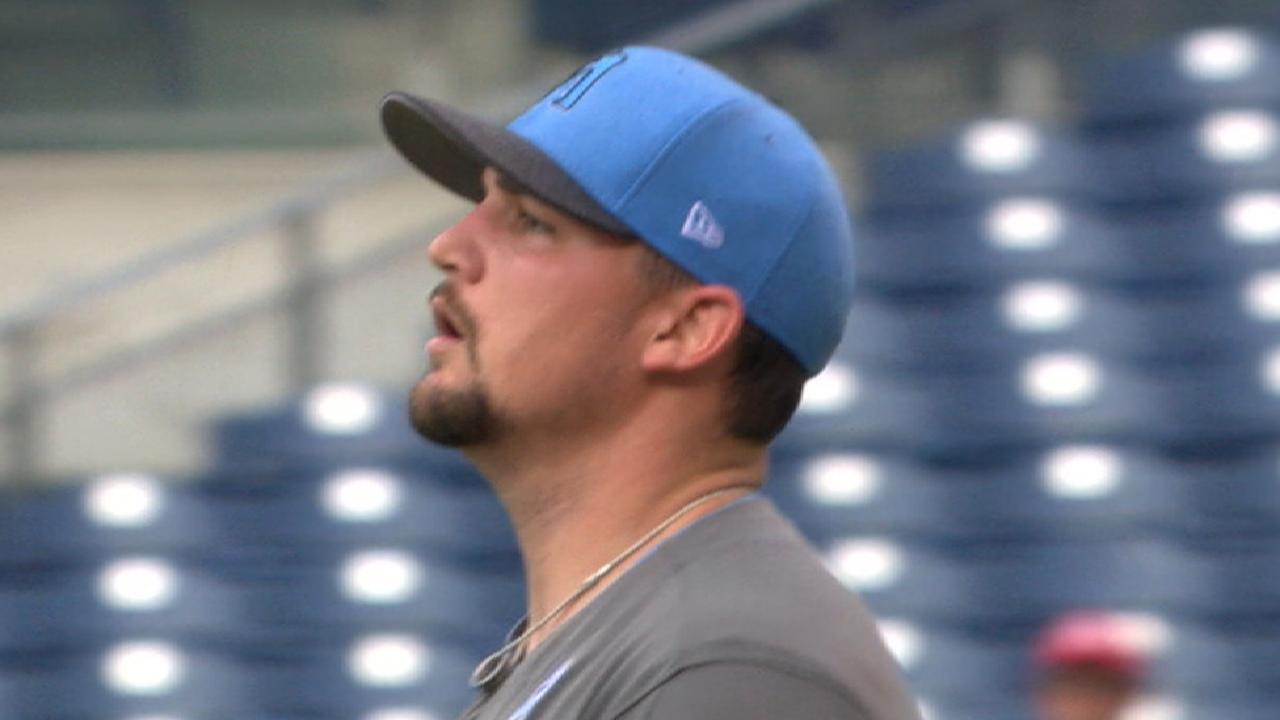 Godley's impressive start
ARI@PHI: Godley strikes out eight over 5 2/3 innings
Zack Godley rings up eight batters and allows one run on five hits across 5 2/3 innings of work on the mound against the Phillies
It was a quiet day for the Phillies' offense as they were held to one run or fewer for the 11th time this season. Andrew Knapp drove in the lone Philadelphia run with a sacrifice fly, and Tommy Joseph singled in the seventh to extend his hitting streak to 13 games.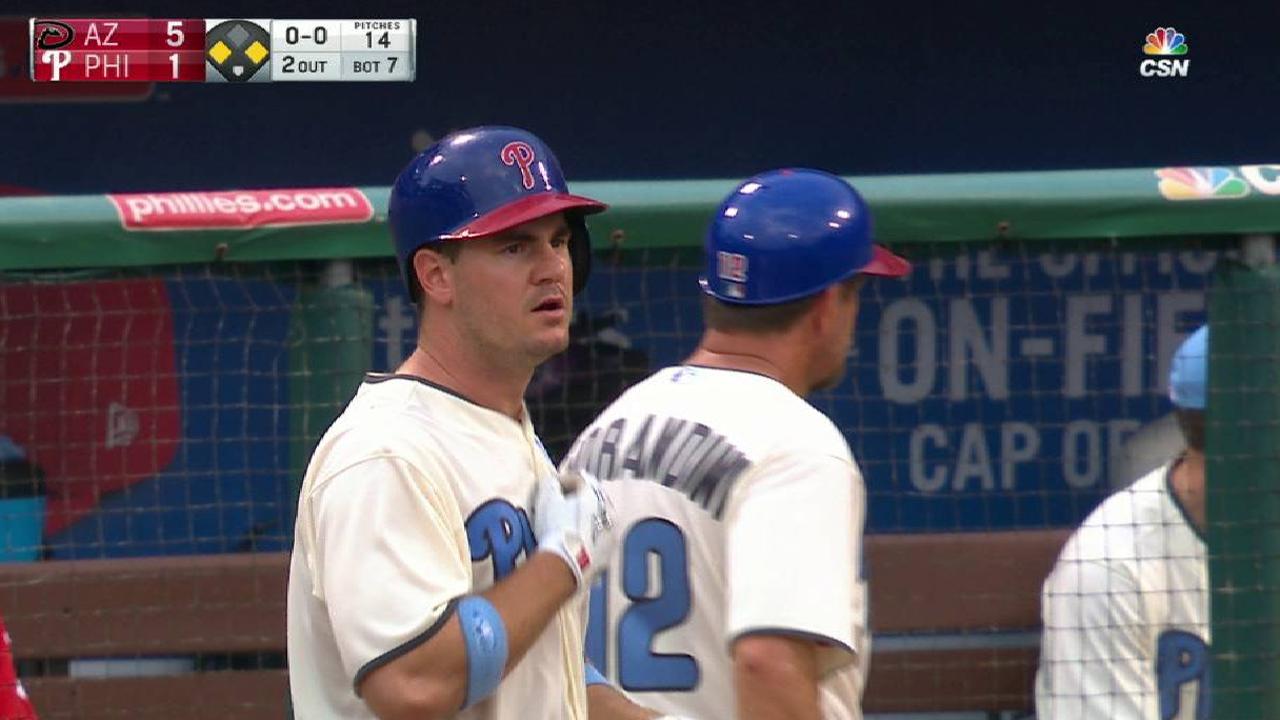 Joseph's single in the 7th
ARI@PHI: Joseph extends hitting streak to 13 games
Tommy Joseph picks up a hit for the 13th consecutive game as he rips a liner into right field in the bottom of the 7th
MOMENTS THAT MATTERED
Infield RBIs denied: The Phillies had runners on second and third with two outs in the third, when Howie Kendrick sent a slow grounder past the mound. Hard-charging D-backs shortstop Chris Owings gloved the ball and threw Kendrick out by half a step at first base.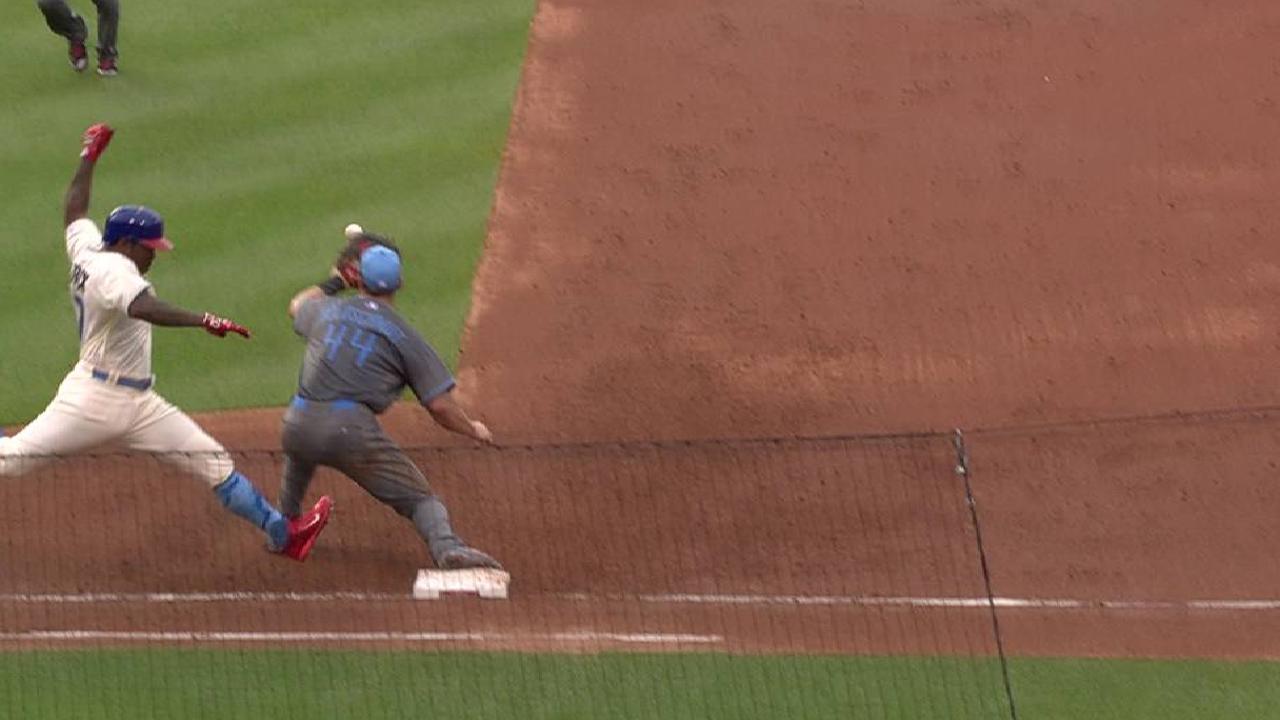 Owings' nice play on the run
ARI@PHI: Owings ends the threat with a great play
Chris Owings avoids a collision, picks up the grounder and fires to first in time to nab Howie Kendrick in the bottom of the 3rd
In the following inning, Owings again made an inning-ending play, this time on a Freddy Galvis chopper with the bases loaded.
"His defense this year has been unbelievable," Godley said of Owings' glove. "Defense has been the key to our success, really. The amount of plays they make blows me away."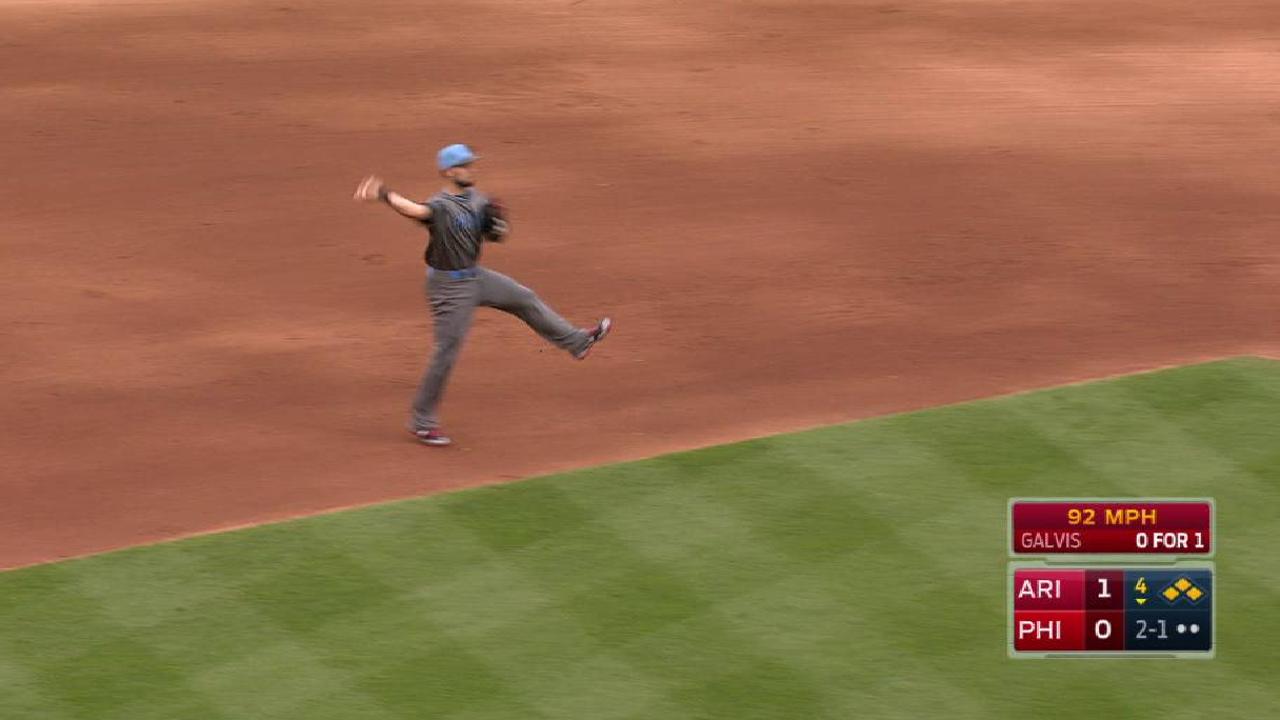 Owings hustles for a nice play
ARI@PHI: Owings makes another nice play on the run
Chris Owings hustles to pick up a grounder and throws to first in time to nab Freddy Galvis, ending a bases-loaded threat in the 4th
Goldy's glove: After breaking the game open with a double in the top of the inning, Goldschmidt came through with some defense in the bottom of the seventh. Goldschmidt moved quickly to his left and snagged a line drive off Michael Saunders' bat with the bases loaded. Had it got down the right-field line, the Phillies potentially could've plated three runs, but Goldschmidt kept the D-backs' lead at 5-1.
"On a 3-2, you're just trying to make a play. I was just trying to make a play," Goldschmidt said. "I kind of reached. I didn't know if I would be able to get there, but it kind of hung up I think. He hit it off the end just a little bit, which allowed me some time to get over there."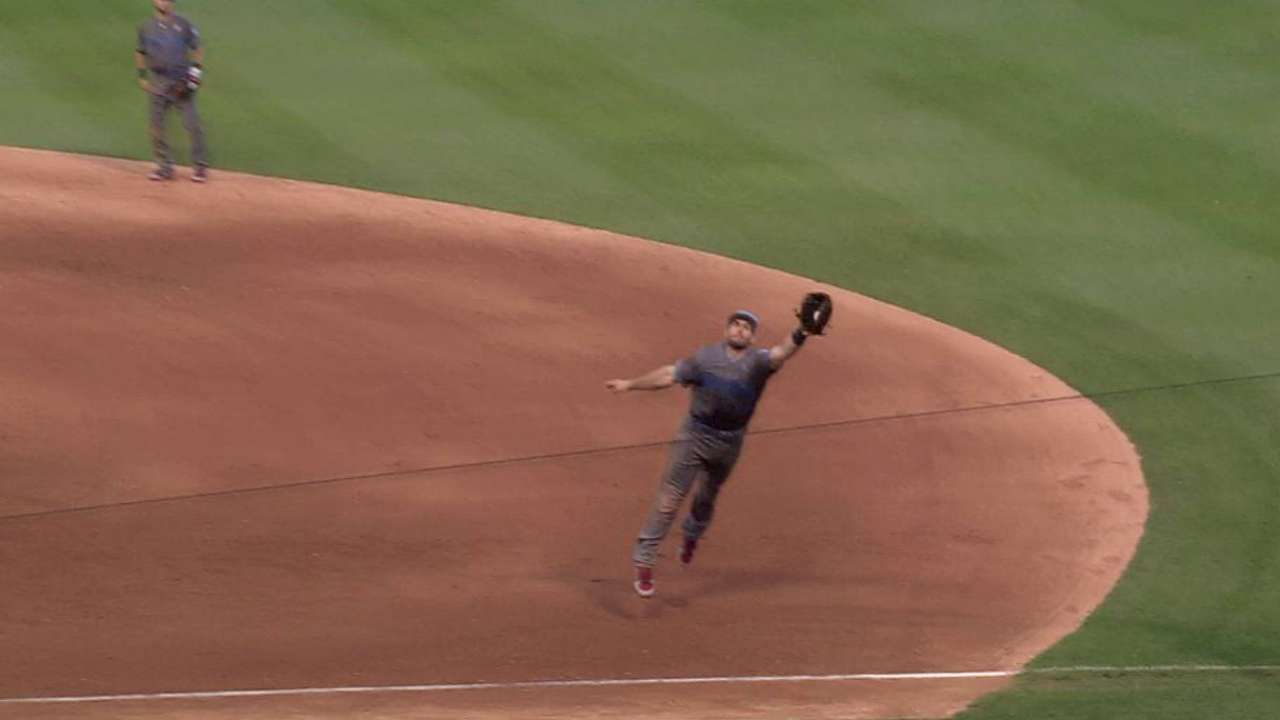 Goldy's tremendous catch
ARI@PHI: Goldy extends to make an incredible grab
Michael Saunders hits a liner towards first and Paul Goldschmidt makes a remarkable leaping catch to rob him and strand the bases loaded
• Aaron Altherr showcasing his all-around talent
WHAT'S NEXT
D-backs: Robbie Ray will take the mound for the D-backs in Sunday's series finale in Philadelphia at 10:35 a.m. MST. Ray leads the team and ranks third in the Majors with an 11.7 K/9 average.
Phillies: The Phils will send Ben Lively to the mound for his fourth career Major League start on Sunday at 1:05 p.m. ET. He's 1-1 with a 2.57 ERA and has been everything the Phillies could have asked for and then some since his callup.
Watch every out-of-market regular-season game live on MLB.TV.
Ben Harris is a reporter for MLB.com based in Philadelphia.
Stephen Pianovich is a contributor to MLB.com based in Philadelphia.
This story was not subject to the approval of Major League Baseball or its clubs.