"It's nice to get to .500, but that's not what we set out to do," Freeman said "We've got some room to make up with some big series coming up. Hopefully, we can hop over the Cubs and get closer to the Wild Card."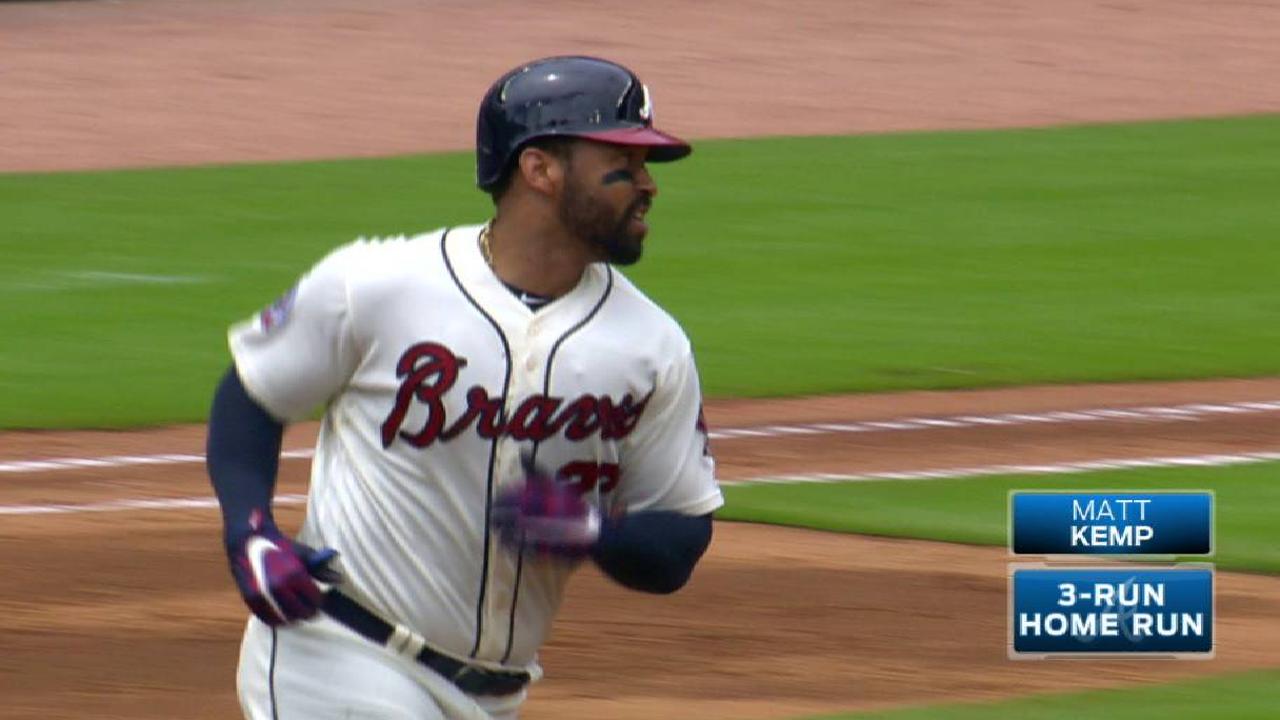 Kemp's three-run jack
ARI@ATL: Kemp drills three-run homer to left-center
Matt Kemp launches a three-run home run to left-center field, opening up a 5-0 lead for the Braves in the 3rd inning
When the defending World Series champion Cubs begin a three-game series Monday in Atlanta, they will sit just a half-game in front of the Braves in the National League Wild Card race. Atlanta evened its record at 45-45 when it completed a three-game sweep of the D-backs with Sunday afternoon's 7-1 win over the D-backs.
Despite losing 11 of their past 14 games, the D-backs still lead the NL Wild Card race. They sit one game ahead of the second-place Rockies, who are now just six games ahead of the fourth-place Braves. Atlanta has enhanced its confidence by winning five of its last seven against the Nationals and D-backs, a pair of teams that respectively own the second- and third-best records in the Senior Circuit.
"This month is going to decide us going forward and where we stand," said Braves left fielder Matt Kemp, who halted some of his recent offensive frustrations with a three-run homer in Sunday's win.
The Braves will get a better feel for where they stand by facing the Cubs, Dodgers and D-backs in the next 10 days. Within this stretch, Atlanta's front office will have to balance how to best satisfy current capabilities while also attempting to enrich the club's already-bright future.
As the Braves look toward the July 31 Trade Deadline, they may attempt to get something in return for Brandon Phillips, who certainly didn't tarnish his value as he notched three-hit games on Saturday and Sunday. With Sean Rodriguez expected to return from shoulder surgery on Monday and Johan Camargo proving he is worthy of an everyday role, Phillips has at least become expendable.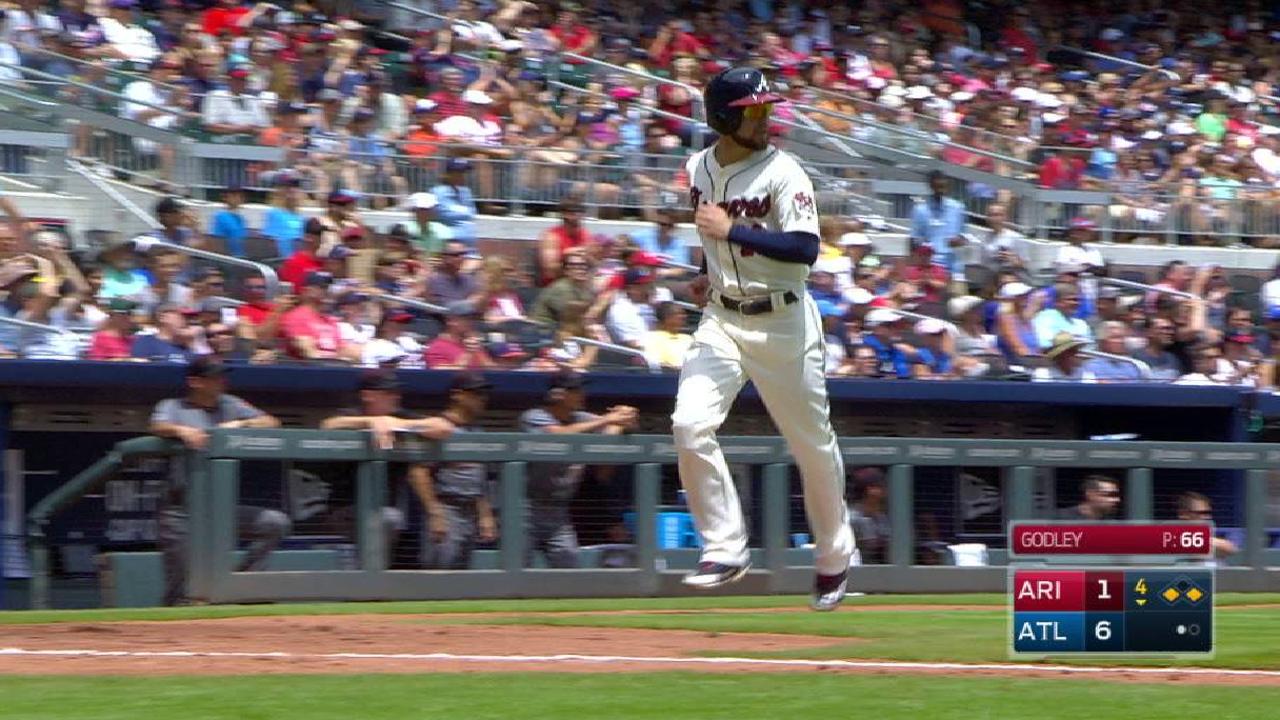 Phillips' opposite-field double
ARI@ATL: Phillips rips an RBI double to right-center
Brandon Phillips cranks a double into the gap in right-center, bringing home Ender Inciarte to give the Braves a 7-1 lead in the 4th
The Braves had one of their top scouts in Detroit this weekend to evaluate the starts made by Tigers right-handers Justin Verlander and Michael Fulmer. They may also be among the many teams in the mix for Oakland's Sonny Gray.
But as the Braves attempt to add a controllable starting pitcher to team with Mike Foltynewicz as frontline starters this year and beyond, they are also attempting to deal Jaime Garcia, who likely caught the attention of the Astros and other potential suitors Sunday when he limited the D-backs to one run over seven innings.
"We've got a good team," Freeman said. "We're not a complete team, but we're good. This is a big stretch for us and we've started out really well."
Mark Bowman has covered the Braves for MLB.com since 2001. This story was not subject to the approval of Major League Baseball or its clubs.