As Father's Day is celebrated Sunday at baseball stadiums across the country — where players are wearing specially designed uniforms and caps to raise awareness and funds for the fight against prostate cancer — those Major Leaguers share some of their stories.
American League East
Baltimore Orioles: From Disney World to Camden Yards, Trey Mancini's father, Tony, has always supported his Major League dream. More >
Boston Red Sox: "The Big Texan" — aka Andrew Benintendi's father, Chris — was the only batting practice pitcher the Red Sox rookie ever needed. More >
New York Yankees: When Gary Sanchez's daughter was born, it was a transformative moment for the Yankees catcher. Becoming a father has inspired him on the field ever since. More >
Tampa Bay Rays: Steven Souza Jr. cherishes being a first-time dad — and young Micah has even made his way to the Rays' clubhouse. More >
Toronto Blue Jays: It didn't have to be baseball — a knack for sports forged the bond between Luke Maile and his dad. More >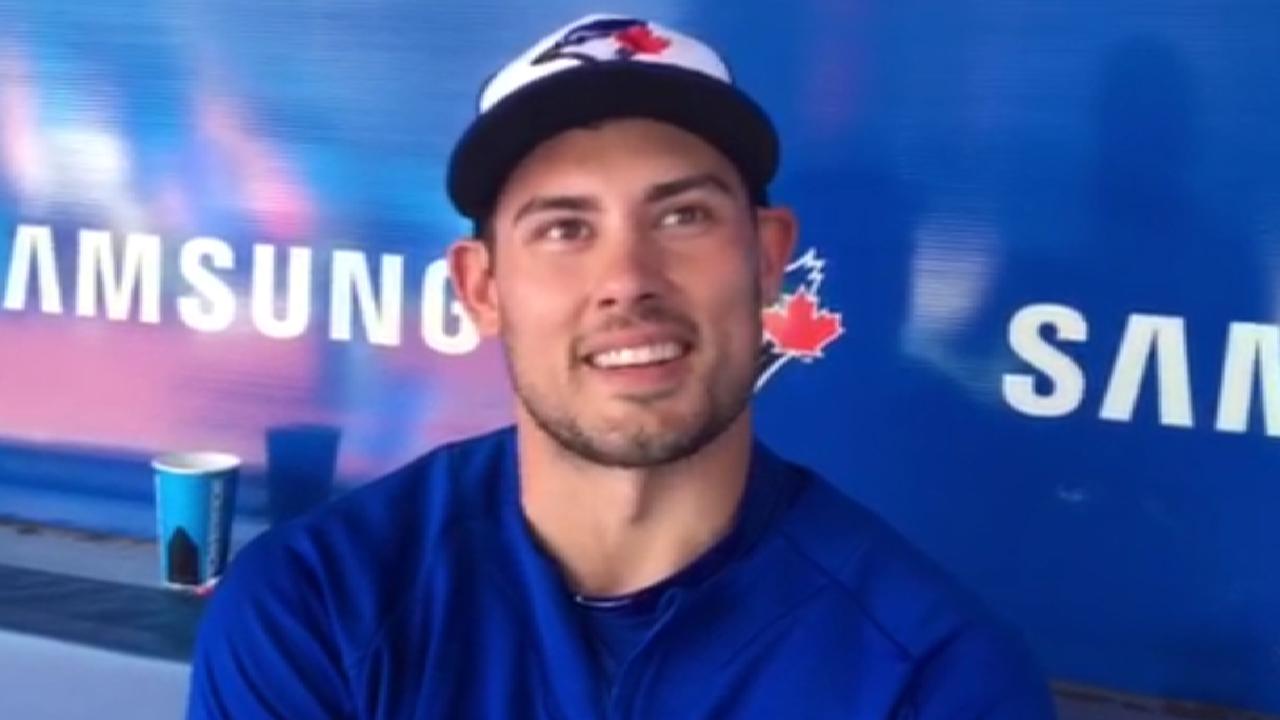 Maile on his father's support
Maile shares lessons and values from his father
Blue Jays catcher Luke Maile discusses his father's support and involvement in his passion for baseball
AL Central
Chicago White Sox: Hawk Harrelson isn't just a White Sox broadcasting legend — he's also a proud grandfather to Nico and Alexander. More >
Cleveland Indians: Bradley Zimmer's father, Eric, made sure to be there for his son's Major League debut, even when it meant traveling 4,500 miles in 48 hours to get there. More >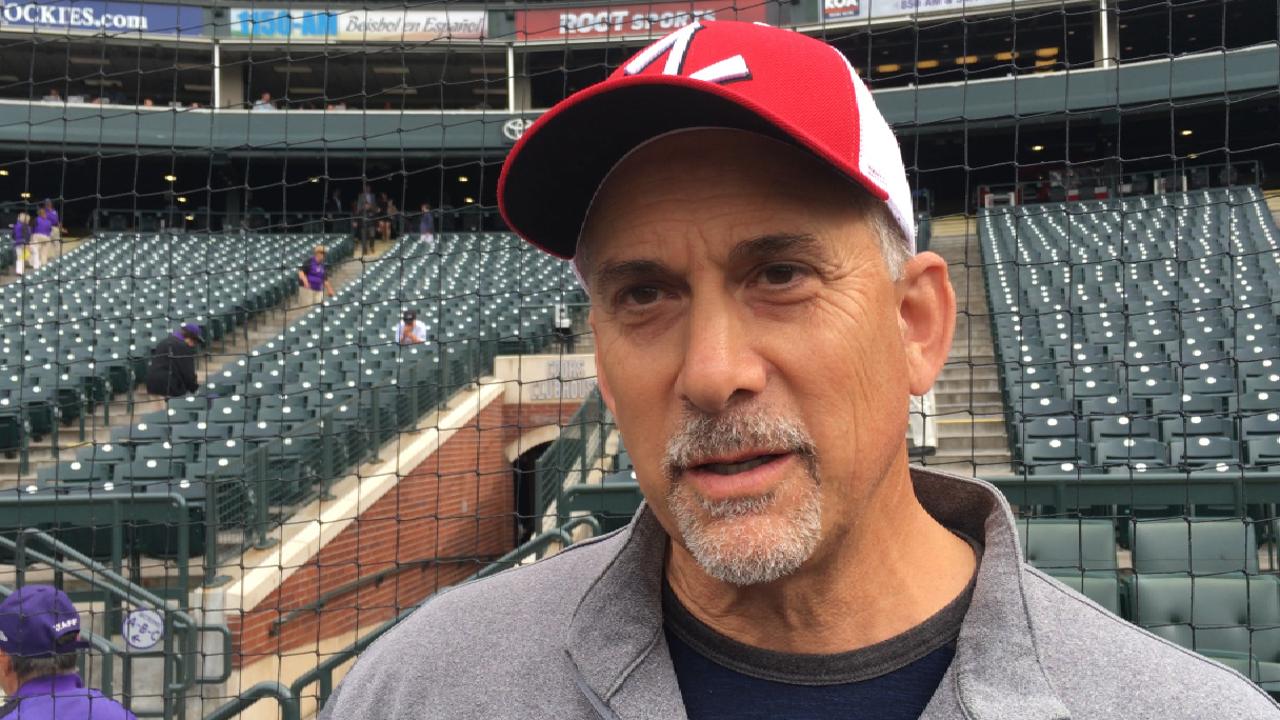 Zimmer on his father's support
Zimmers on their relationship and baseball
Indians outfielder Bradley Zimmer and his father Eric talk about their relationship and baseball
Detroit Tigers: When he was 9 years old, Jim Adducci asked his dad if he thought he could become a Major Leaguer, just like his old man. Now he is one. More >
Kansas City Royals: For Lorenzo Cain, the trip to his first World Series in 2014 didn't even compare to becoming a first-time father. More >
Minnesota Twins: Felton Buxton doled out lessons during cross-country truck trips, and now Byron is passing them on to his own son. More >
AL West
Houston Astros: Mike Devenski Jr. taught his son the value of hard work, and now watching Chris pitch on a big league field brings tears to his eyes. More >
Los Angeles Angels of Anaheim: Every day he takes the field for the Angels, C.J. Cron is following in his father's footsteps. More >
Seattle Mariners: Tyler Smith's father, Ron, was there through thick and thin, and he was there to see Tyler finally realize his big league aspirations. More >
Texas Rangers: It's Ryan Rua's first Father's Day. His son, born just before Opening Day, has been following him around all season. More >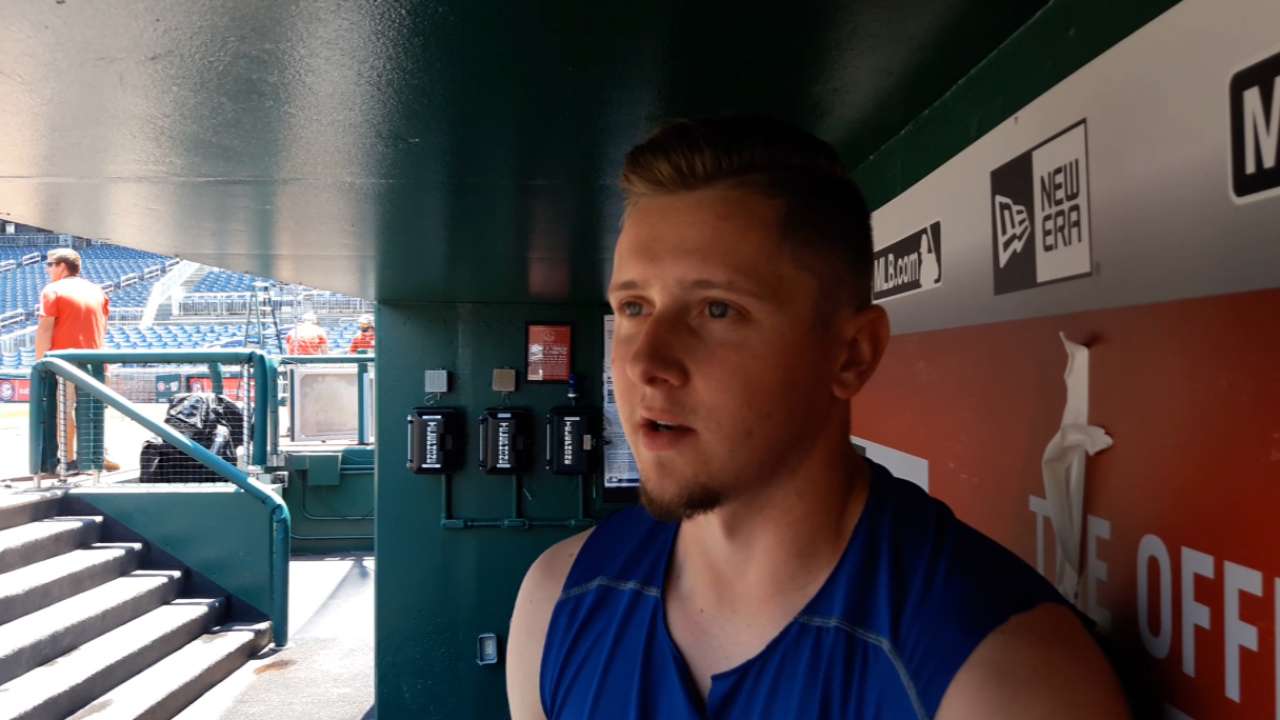 Rua on Father's Day with son
Rua on sharing Father's Day with his son
Rangers outfielder Ryan Rua discusses being able to spend his first Father's Day as a dad with his son
National League East
Atlanta Braves: John Schuerholz will be inducted into Cooperstown this summer, but the legendary Braves executive always has been a Hall of Famer to his family. More >
Miami Marlins: Steve Straily always knew that if Dan stayed focused, he had a Major League future. That future is now the present. More >
New York Mets: Like father, like son: Major League Baseball is just one of the ties that bind Neil Walker and his dad, Tom. More >
Philadelphia Phillies: Vince Velasquez's father, Leonard, has helped him through the most difficult decisions of his life, and Vince has made his dad's mindset his own. More >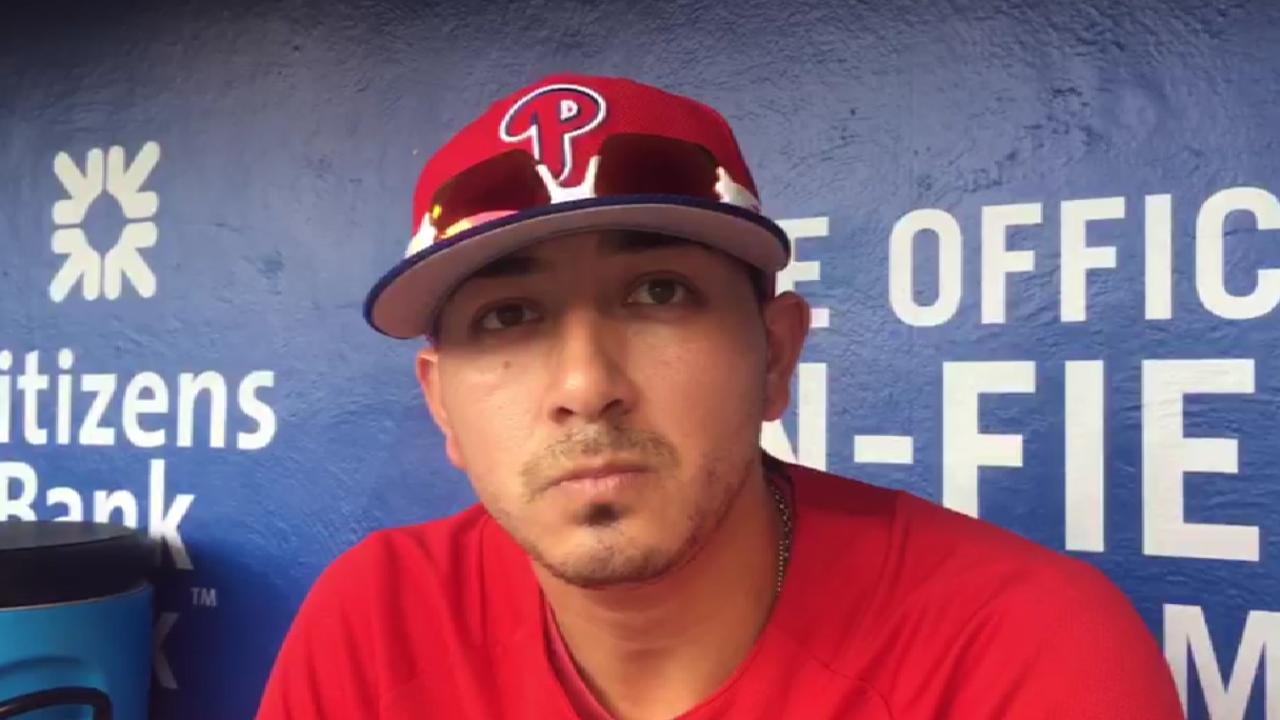 Velasquez talks about his father
Velasquez shares why he looks up to his father
Phillies starter Vince Velasquez discusses emulating his father's optimistic mentality and gratefulness
Washington Nationals: Gio Gonzalez still beams when he thinks back to the day his son, Enzo, was born. It's the happiest moment of his life. More >
NL Central
Chicago Cubs: Jon Lester takes life lessons from his father and grandfather, superstitions and all. More >
Cincinnati Reds: Thanks to his dad, Mark, Drew Storen soaked in the Major League experience long before he became a big leaguer. More >
Milwaukee Brewers: This Father's Day, four dads will continue to build a new tradition in the Brewers press box: family brunch. More >
Pittsburgh Pirates: When Josh Bell hit home runs as a kid, his dad would reward him by taking him out for a meal. Now Bell's hitting home runs in the big leagues. More >
St. Louis Cardinals: Father's Day reminds Mike Leake of his bond with his dad, which has only strengthened since a tragic accident left Chris paralyzed four years ago. More >
NL West
Arizona Diamondbacks: From the back fields of Spring Training to the D-backs clubhouse, if you watch closely, you can see the mark Torey Lovullo's father, Sam, left on his son. More >
Colorado Rockies: After all the years of Charlie Blackmon's dad, Myron, stoking his love for the game, Charlie got to be the coach for a change. More >
Los Angeles Dodgers: For Enrique "Kiké" Hernandez III, the most special part of this Father's Day will be that Enrique II is still here to celebrate it. More >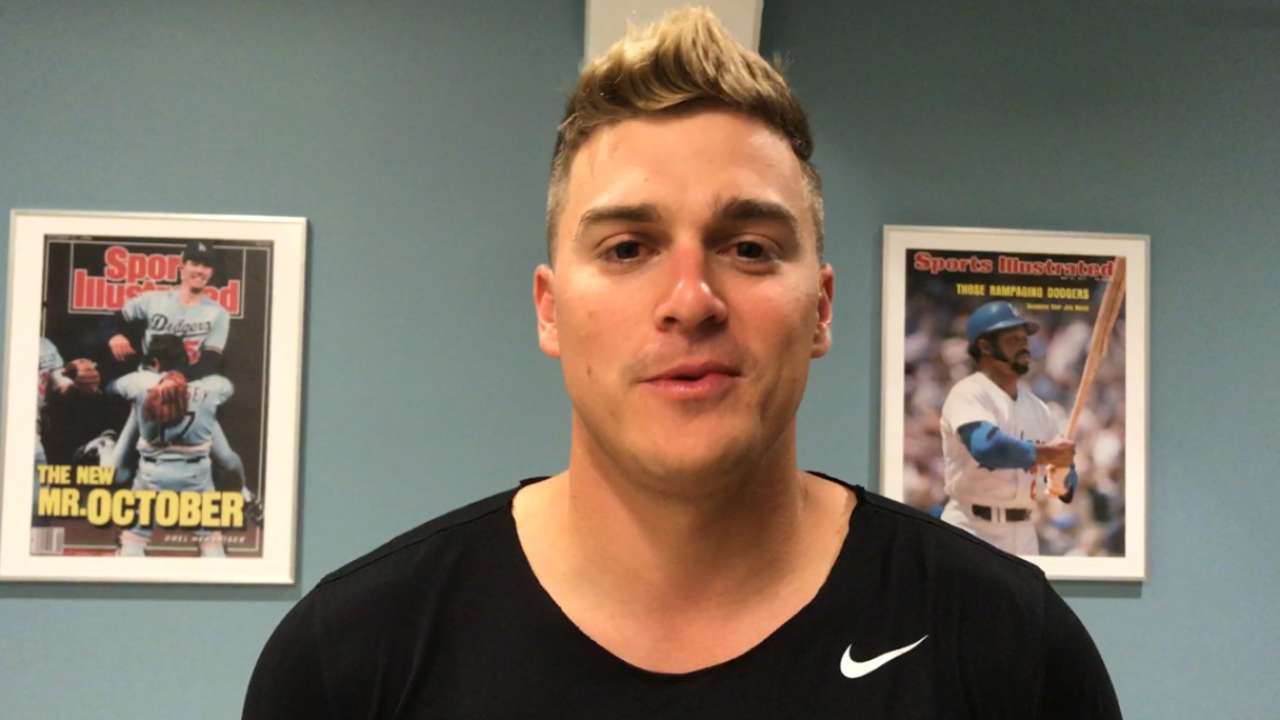 Hernandez on Father's Day
Hernandez thanks his father on Father's Day
Enrique Hernandez thanks his dad for all of his support, wishing him a happy Father's Day
San Diego Padres: More than a decade later, Hunter Renfroe and his dad, Todd, still have the 2003 Cherokee fifth wheel that took Hunter down the road to the Major Leagues. More >
San Francisco Giants: On his first Father's Day, Kelby Tomlinson's family will be with him for a special moment in Denver. More >
David Adler is a reporter for MLB.com based in New York. Follow him on Twitter at @_dadler. This story was not subject to the approval of Major League Baseball or its clubs.