Chatwood's injury means rookie left-hander Kyle Freeland will remain in the rotation, although it's still not certain when he'll make his next start. The Rockies have hoped to give Freeland a midseason breather while controlling his innings.
Desmond, who just recovered from a right calf strain of his own, was in the Rockies' lineup Sunday in the 13-4 win over the Mets at Citi Field. He went 2-for-3 with a walk and two RBIs before exiting for pinch-runner Raimel Tapia in the sixth. Black said he pulled Desmond simply because of the length of the game and the score at the time — it was 9-3 — and not because of any problem with his calf.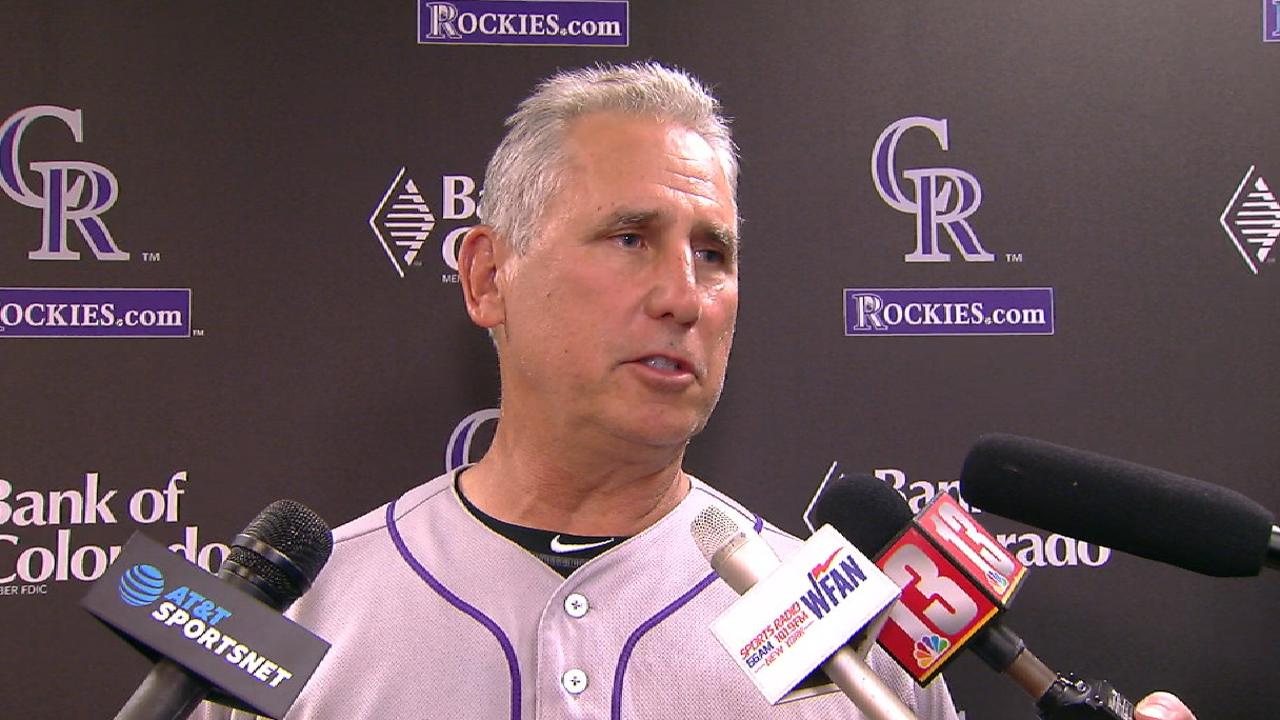 Black on Desmond, Blackmon's bat
COL@NYM: Black on Desmond's return, Blackmon's homer
Rockies manager Bud Black discusses the 13-4 win over the Mets, Ian Desmond's return and Charlie Blackmon's inside-the-park homer
"It felt good to contribute," said Desmond, whose first-inning single drove in the Rockies' first two runs.
Desmond had been out since July 2, and Black welcomed him back.
"He's a complete player," Black said. "When Dezzy is playing his game, it's centered around some pump in his bat, and he can use his legs, too. His game is an all-around game that helps the team win."
Desmond was playing primarily left field before he got hurt, but Black said he plans to use him there and at first base. For now, Black ruled out using Desmond at shortstop, despite Trevor Story's struggles at the plate.
Black had Desmond in left field Sunday against Mets left-hander Steven Matz, with Mark Reynolds playing first base, Gerardo Parra in right field and Carlos Gonzalez out of the starting lineup for an intended day off. Reynolds had four of the Rockies' 18 hits, Parra went 2-for-4 with a home run and Gonzalez struck out in a pinch-hit appearance in the seventh inning.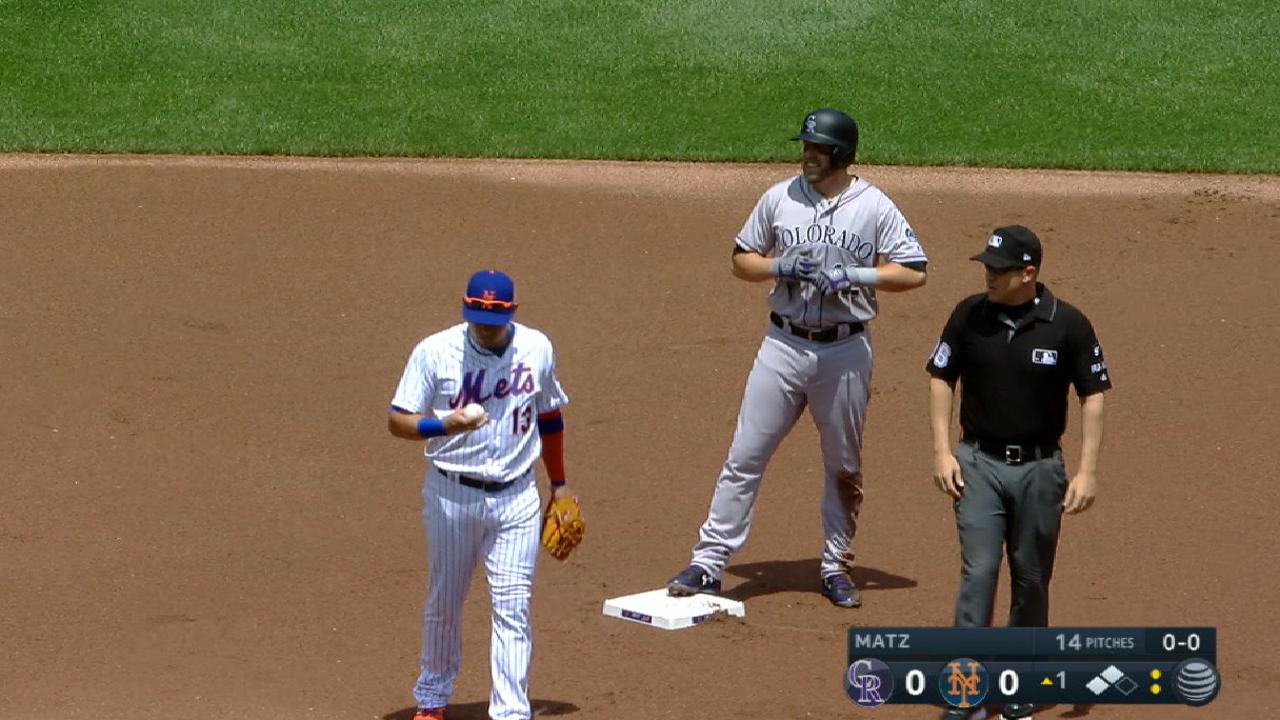 Reynolds' four-hit effort
COL@NYM: Reynolds enjoys a stellar offensive day
Mark Reynolds records a four-hit day against the Mets, including an RBI single, and scores three runs on the afternoon
As for the rotation, the Rockies will start rookies German Marquez and Antonio Senzatela Monday and Tuesday, respectively, against the Padres at Coors Field, with Jon Gray going Wednesday. Chatwood's spot would come after that, but Thursday is an off-day.
The Rockies could start Jeff Hoffman, Marquez and Senzatela on normal rest next weekend against the Pirates, but it's also possible Freeland could be inserted to give the three other youngsters an extra day.
Chatwood said he hopes to return once his 10-day DL stint is up. He said he doesn't believe his calf strain is as serious as the one that sidelined Desmond for two weeks.
Chatwood is 6-11 with a 4.74 ERA in 19 starts this season.
Worth noting
• The Rockies have shown interest in Tigers outfielder J.D. Martinez, according to MLB.com's Jon Paul Morosi. Martinez was 18-for-36 with six home runs against left-handed pitching entering play Sunday, and Morosi points out that the number of left-handed starters in the National League West would make him especially valuable.
Danny Knobler is a contributor to MLB.com based in New York who covered the Rockies on Sunday. This story was not subject to the approval of Major League Baseball or its clubs.