Add to the intrigue that both teams tout impressive win streaks — the D-backs' seven straight is baseball's best streak going, and the Rockies aren't far behind with five in a row — and you've got what should be a quality ballgame. Arizona ace Zack Greinke will look to rebound from a subpar start his last time out — he held the Tigers scoreless for five innings before allowing five earned runs in the sixth last Tuesday. On the other side, German Marquez is coming off a five-inning, one-run outing Wednesday in a win over the Pirates.
That exciting matchup is just one of several on tap in a full slate of games today, and MLB.TV has you covered for all the action around the league.
MLB.TV Premium is available for $99.99 yearly or $24.99 monthly, with nearly two dozen features for subscribers to access and interact with live out-of-market Major League Baseball games at 60 frames per second on any of the more than 400 supported devices. MLB.TV Single Team subscriptions are also available at $79.99 yearly.
Here's what else to watch for throughout the day (all times ET):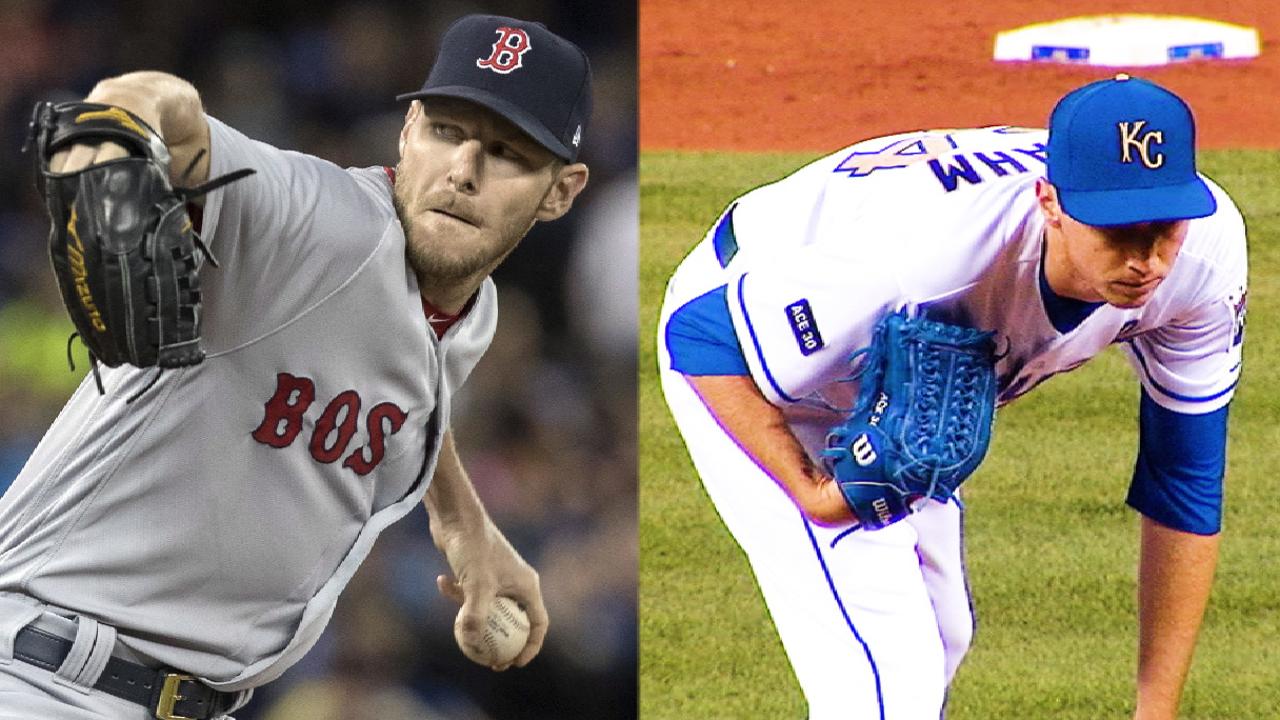 Sale vs. Strahm
BOS@KC: Sale, Strahm to pitch in Kansas City
Red Sox left-hander Chris Sale is set to pitch against lefty Matt Strahm and the Royals in Kansas City
Sale in the yard: BOS@KC, 8:15 p.m.
With injuries to Danny Duffy and Nate Karns, the Royals' rotation has been scuffling. Kansas City hopes bullpen convert Matt Strahm, making his second Major League start, might ease those worries. In his first start, Strahm was limited to five innings to stretch him out from bullpen work, but the left-hander gave up only an unearned run on three hits and a walk. He'll try to bolster his portfolio as a starter after 41 relief appearances the past two seasons.
Unfortunately for Strahm, his opponent has significant experience not only with starting ballgames, but with being one of the best starters around. That would be five-time All-Star Chris Sale, who leads the Majors in strikeouts with 136.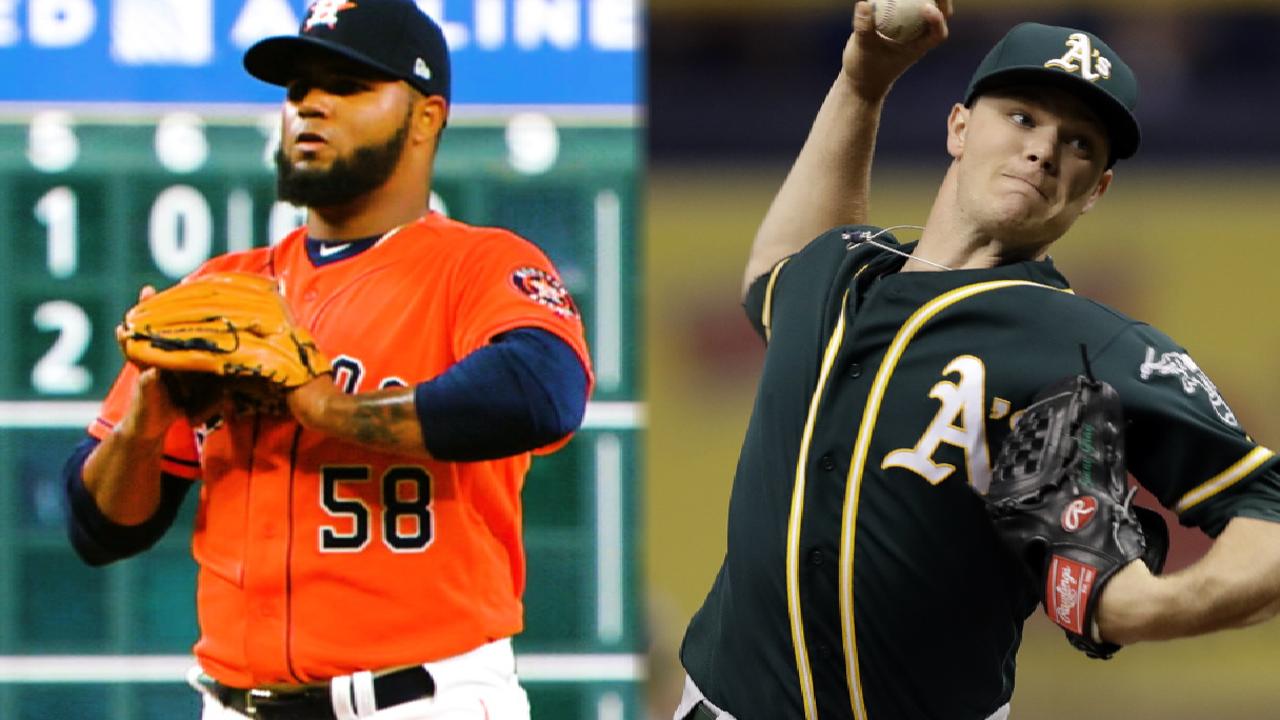 Martes vs. Gray
HOU@OAK: Martes takes on Gray in Oakland
Astros starter Francis Marte is set to take on Athletics pitcher Sonny Gray at Oakland Coliseum
Rumors abound: HOU@OAK, 10:05 p.m.
Sonny Gray makes the start for Oakland against the Astros. In related news, the Astros are reportedly a top suitor for Gray as the Trade Deadline season heats up.
So the timing is perfect for the matchup, as Houston can get a long look at Gray, who pundits say could help patch the Astros' injury-laden pitching staff (Dallas Keuchel, Lance McCullers Jr., Collin McHugh, and Charlie Morton are all sidelined).
Gray will face off against the Astros' No. 1 prospect (and No. 15 on MLB Pipeline's Top 100 Prospects list), Francis Martes, who's making his second career start and his first MLB appearance outside of Houston. He held the Rangers to one run in five innings, escaping a bases-loaded jam in his last outing.
And the plot thickens: Martes is considered one of Houston's top trade chips.
Gonzalez vs. Volquez
WSH@MIA: Gonzalez, Volquez to match up in Miami
Nationals lefty Gio Gonzalez is scheduled to match up with Marlins righty Edinson Volquez in Miami
Volquez hits the Fish tank: WSH@MIA, 7:10 p.m.
Miami's Edinson Volquez has been stellar as of late, kicking June off with MLB's first no-hitter of the year and putting together a 2-0 record and 1.80 ERA in his three starts this month. With his changeup firing on all cylinders, he's a formidable opponent.
The NL East-leading Nationals will take their chances against him with Gio Gonzalez, who's also on the uptick, having delivered a two-run, seven-inning performance against the Mets his last time out.
Megan Zahneis is a reporter for MLB.com. This story was not subject to the approval of Major League Baseball or its clubs.