MIAMI — Dodgers rookie Cody Bellinger hit for the cycle on Saturday night at Marlins Park. The left-handed-hitting sensation, who was called up to the Major Leagues on April 23, completed the feat in the seventh inning with a triple to the right-center alley off Marlins right-hander Nick Wittgren.
The first rookie in franchise history to hit for the cycle, Bellinger singled in his first at-bat and followed that with a two-run homer, a Statcast-projected 406-foot shot, that punctuated a five-run third inning. He poked an RBI double in the fourth to set up the dramatic cycle-completing hit.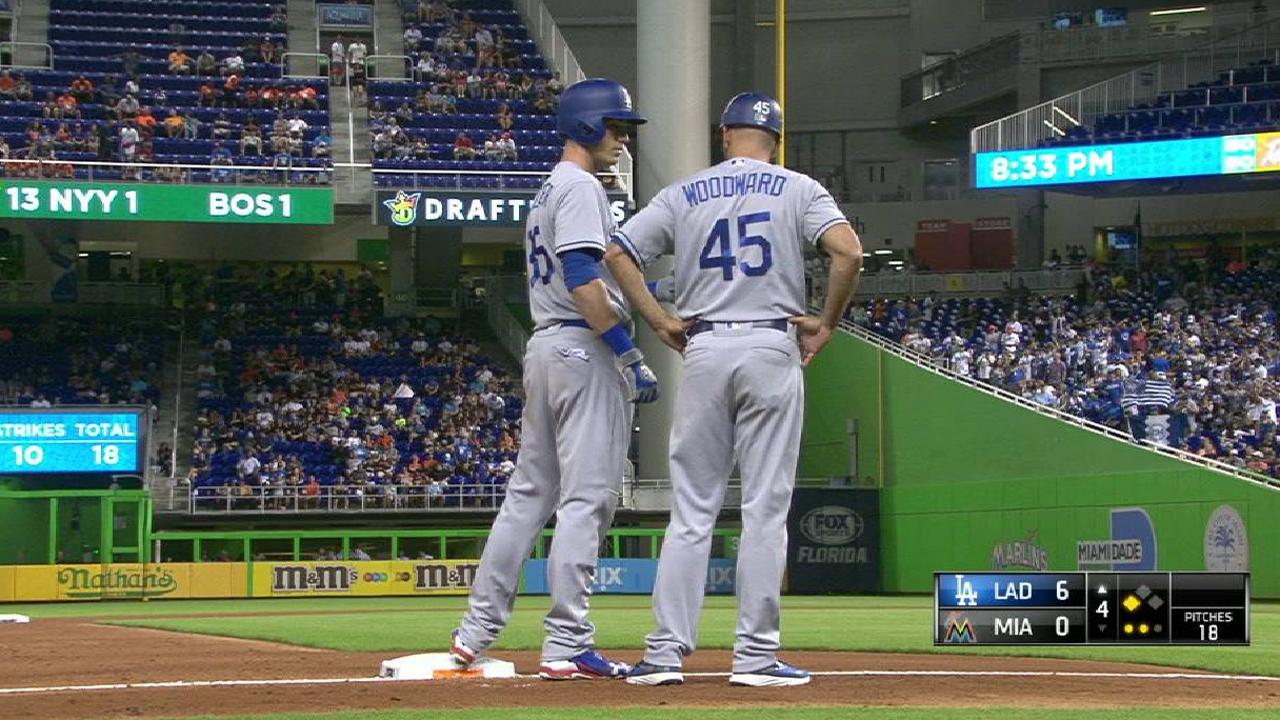 Bellinger's deep RBI double
LAD@MIA: Bellinger cracks an RBI double off the wall
Cody Bellinger steps into a 2-2 pitch and drives it off the wall in right-center field and Justin Turner hustles to score from first
Bellinger is the ninth player in franchise history to hit for the cycle and third since the club moved to Los Angeles. The last time a Dodger hit for the cycle was on April 13, 2009, by Orlando Hudson.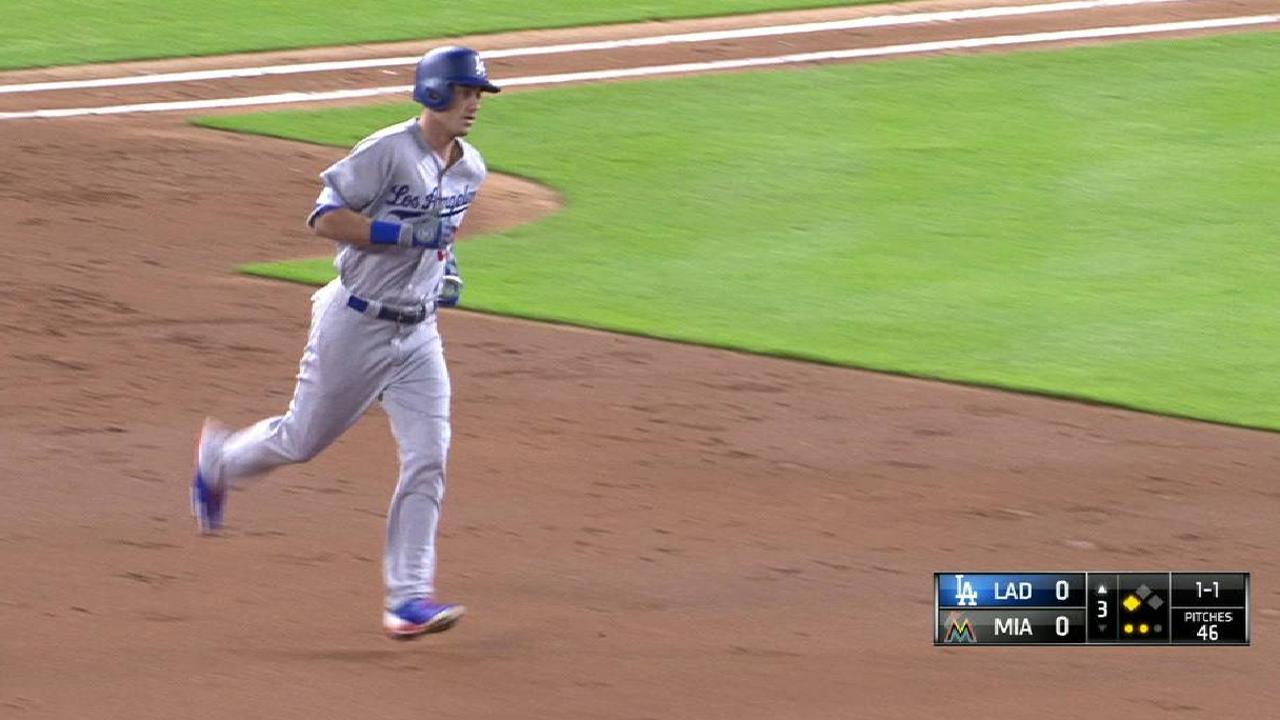 Bellinger's two-run tater
LAD@MIA: Bellinger drops two-run HR into the bullpen
Cody Bellinger puts the Dodgers ahead 2-0 in the 3rd as he belts a two-run big fly that lands in the bullpen in right
Glenn Sattell is a contributor to MLB.com based in Miami. This story was not subject to the approval of Major League Baseball or its clubs.