Bellinger has no such trouble finding his way around the diamond, completing the cycle with the most difficult hit of all, a triple, to lead off the seventh inning. It was a gapper that got past Marlins right fielder Giancarlo Stanton and rolled to the wall.
"I knew I hit it well," Bellinger said. "I looked up, thought he was going to catch it. Then I saw him overrun it, and that's when I thought I had a chance for it."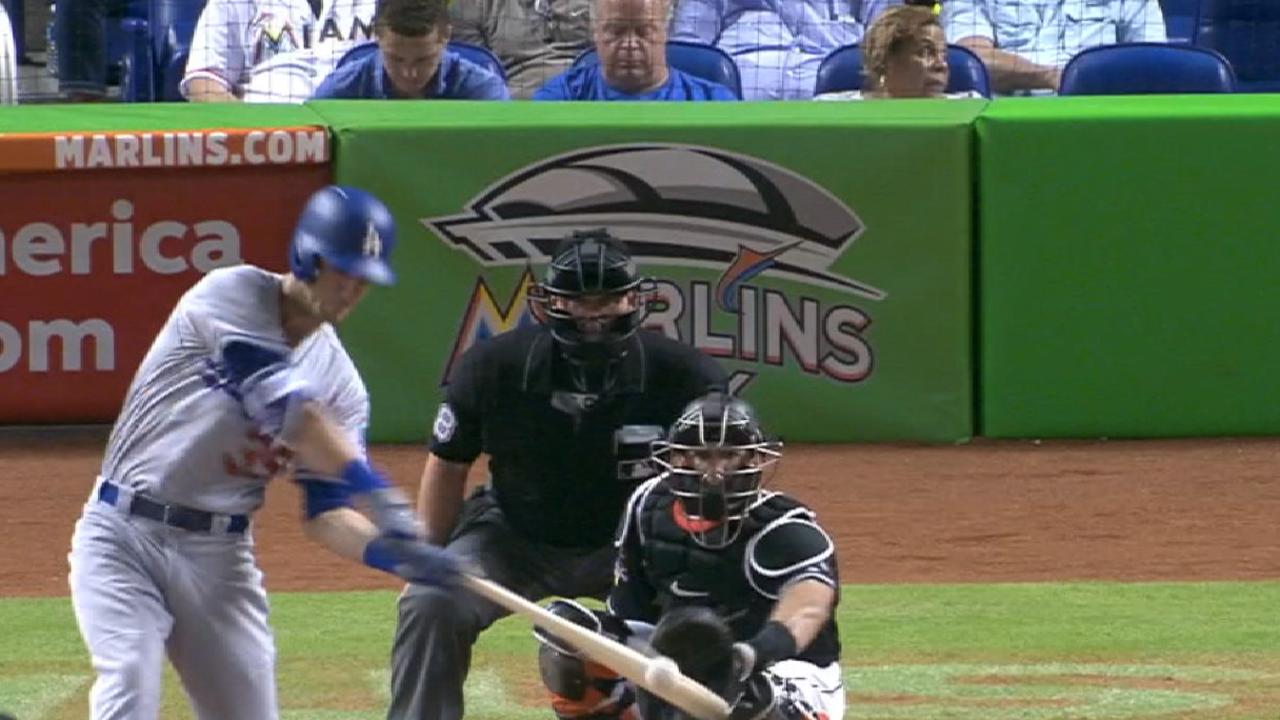 Extended Cut: Bellinger's cycle
LAD@MIA: Extended cut of Bellinger completing cycle
Watch an extended version of Cody Bellinger's triple in the top of the 7th to become the first Dodgers rookie to hit for the cycle
The first rookie in franchise history to hit for the cycle, Bellinger is the ninth Dodger to pull off the feat, the third since the franchise moved to Los Angeles.
The last Dodger to hit for the cycle was Orlando Hudson, who did it on April 13, 2009.
Bellinger, in the first four-hit game of his career, connected on his 26th homer of the season, tying for the National League lead with Stanton and Cincinnati's Joey Votto. And he's done it in 60-plus and 50-plus fewer at-bats, respectively.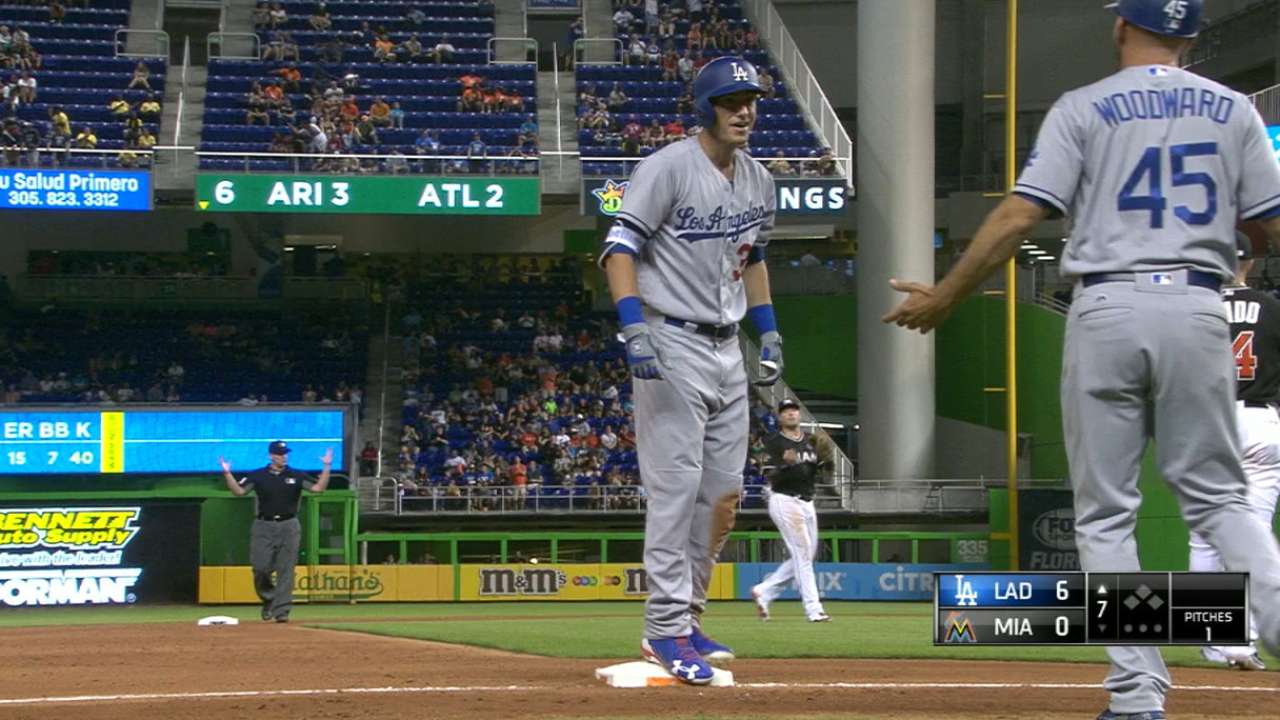 Bellinger records the cycle
LAD@MIA: Bellinger hits for the cycle against Marlins
Cody Bellinger goes 4-for-4 and drives in three runs as he hits for the cycle against the Marlins, the first Dodgers rookie to ever do so
Bellinger sent an 85.4-mph slider from Marlins starter Jose Urena into the right-field seats in his second plate appearance of the game. His two-run homer that highlighted a five-run third inning traveled a Statcast-projected 406 feet and had an exit velocity of 102.5 mph with a 26-degree launch angle.
Since his callup to the big leagues on April 25, the Dodgers are 54-18. But this week in Miami above all others has been most special for Bellinger.
Bellinger said that the ball he hit for a triple was retrieved. It will go to the family, which has a collection of "firsts" in his career.
"This past week is probably the top of everything, with starting here in Miami at the Home Run Derby and the All-Star Game," Bellinger said. "It's definitely something I'll never forget."
Glenn Sattell is a contributor to MLB.com based in Miami. This story was not subject to the approval of Major League Baseball or its clubs.