LOS ANGELES — With a three-run shot in the first inning on Monday against the Mets, Dodgers rookie Cody Bellinger tied the Yankees' Gary Sanchez for the fastest to 20 home runs, 51 games. The 21-year-old first baseman hit homer No. 21 an inning later, a solo shot that gave L.A. a 7-0 lead.
Sanchez reached 20 homers in his 49th game of 2016, but he had a two-game debut in '15 with no homers. Bellinger made his Major League debut on April 25.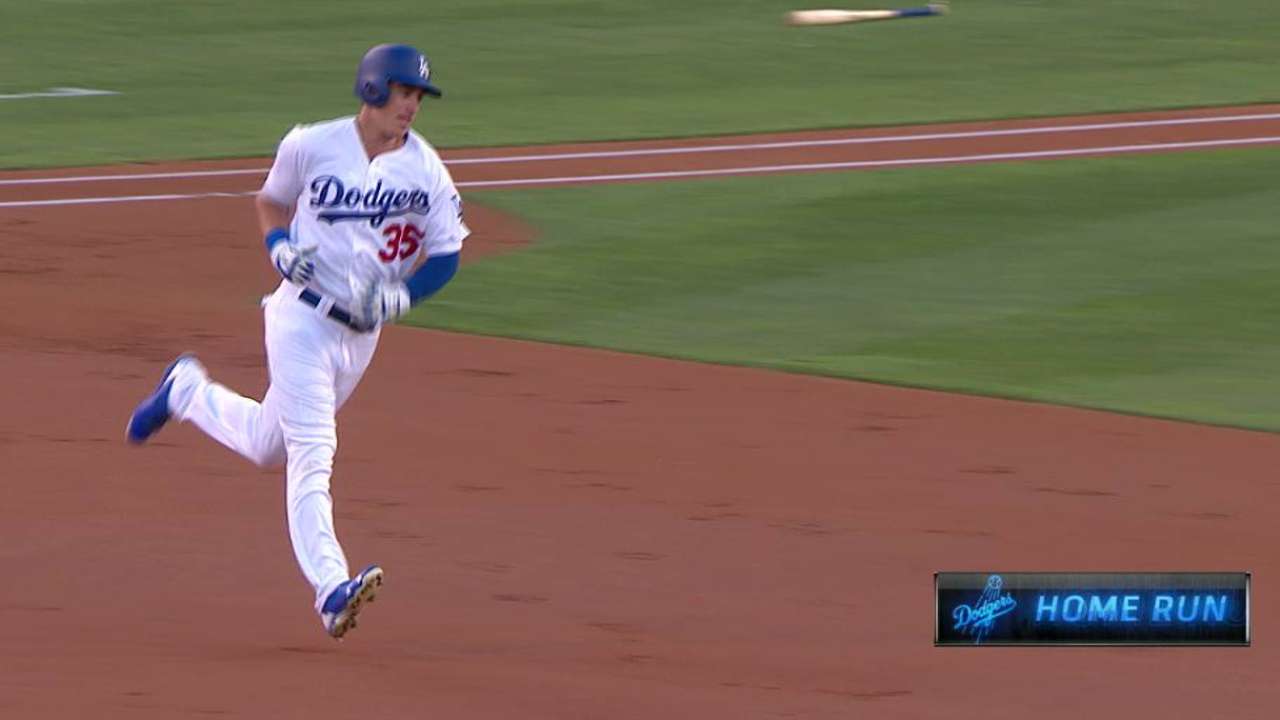 Bellinger's three-run homer
NYM@LAD: Bellinger unloads a three-run homer to right
Cody Bellinger slams a ball into the seats in right field for a three-run homer, giving the Dodgers a 4-0 lead in the 1st inning
Monday also marked Bellinger's fifth multihomer game, tying Hall of Famer Mike Piazza (1993) for the Dodgers' rookie record.
Bellinger hit both of his Monday homers against right-hander Zack Wheeler. The first-inning shot traveled a Statcast™-projected 414 feet and had an exit velocity of 108 mph. The second homer traveled a projected 410 feet at 104.2 mph.
Bellinger leads the Dodgers in home runs and RBIs. On Monday, he also passed the Brewers' Eric Thames for most home runs in the National League.
Joshua Thornton is a reporter for MLB.com based in Los Angeles. This story was not subject to the approval of Major League Baseball or its clubs.