"Normally, their innings are almost identical," Francona said. "And then for about a 10-day period, Andrew shot up. Well, we lost a couple where Andrew gave up the lead, so Cody didn't pitch. And I just want to kind of ensure that we keep their workloads kind of even."
When Miller's innings increased and his efficiency started to decline, Francona was not the only one who thought a change should be made. Allen decided to approach his manager, and he suggested that he take a few more appearances earlier in the game to allow Miller's innings to even out by taking the ninth inning.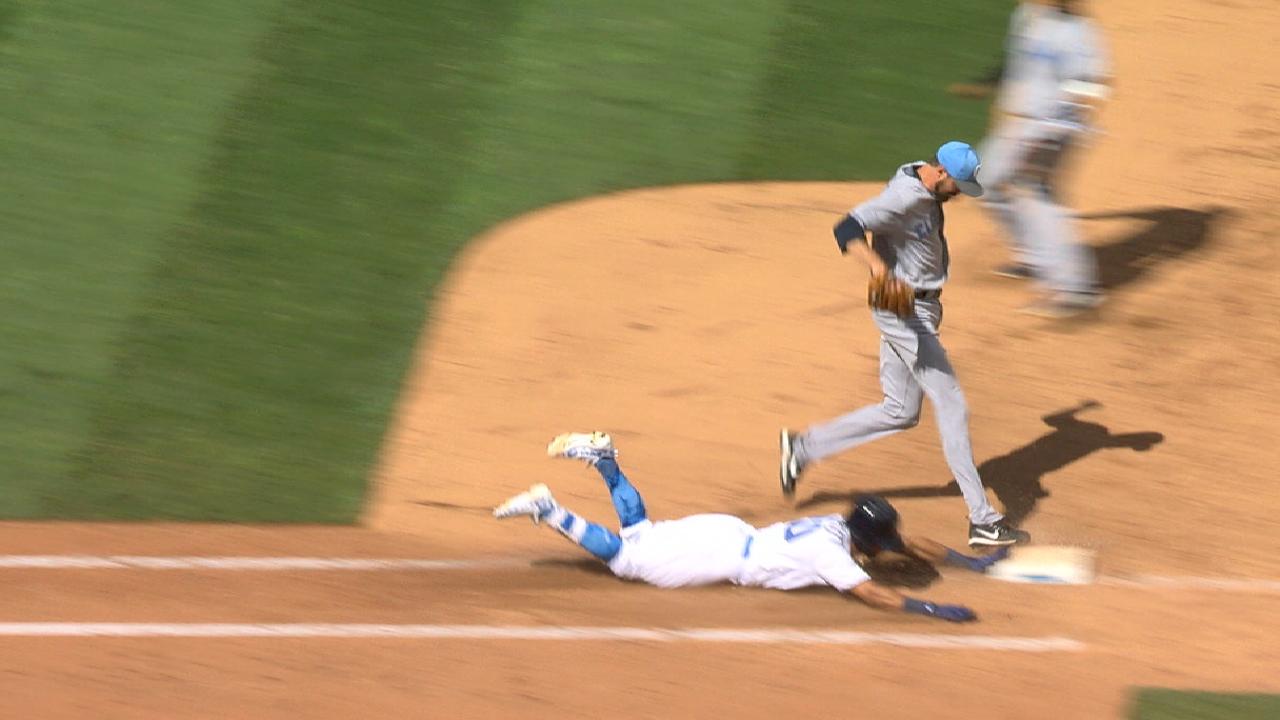 Miller earns first save of 2017
CLE@MIN: Miller beats Rosario to first to notch save
Andrew Miller hustles over to cover first base, just beating Eddie Rosario to the bag to earn his first save of the season
"When Cody came to me and said that, one, it didn't shock me, but I don't know how many guys would do that. I really don't," Francona said. "It'll probably, in the long run, cost him a few saves. I bet you it won't be very many, probably a few, but it will make our team a lot better. And for him to not only understand it, but be willing voluntarily. You know how much I brag about our bullpen. That's a reason right there."
Not only is this switch easing Miller's workload, it's also giving Allen an opportunity to thrive. Francona believes that Allen could benefit from coming into games in the middle of an inning and in more high-pressured situations.
"That's what Cody is doing right there, he's looking out for Andrew. It's really impressive," Francona said. "On the flip side, I actually think it's good for Cody because when you're in that situation, the first couple pitches that you throw, there might be runners on second and third, and that's what he was so good at. I actually think that if we do it at times, I actually think it'll be good for him."
Mandy Bell is a reporter for MLB.com based in Baltimore. This story was not subject to the approval of Major League Baseball or its clubs.